11 Kent Filming Locations You Can Visit and Walk in the Footsteps of Your Favourite Actors
by Sophie Madge | KentLive | January 28, 2018
Visitors can actually explore the famous locations for themselves.
Penshurst Place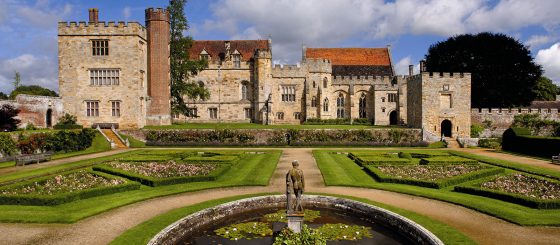 Penshurst Place is a historic building near Tonbridge, Kent, 32 miles (51 km) south east of London, England. It is the ancestral home of the Sidney family, and was the birthplace of the great Elizabethan poet, courtier and soldier, Sir Philip Sidney. The original medieval house is one of the most complete surviving examples of 14th-century domestic architecture in England. Part of the house and its gardens are open for public viewing.
The stately home in west Kent has been the setting for a number of TV shows and films. BBC Two's adaptation of Wolf Hall was partly filmed at the Elizabethan house, with the Queen Elizabeth Room, The Tapestry Room, The Solar, The Long Gallery, and The Crypt all used for scenes in the TV adaptation.
Visitors can go to Penshurst Place and follow in the footsteps of Mark Rylance, Claire Foy and Damian Lewis as they walk around the rooms.
You can visit Penshurst Place and Gardens, and current admission prices are available here.
Read the rest of the original article at KentLive.