Toronto: Run This Town
by MailOnline Reporter | Daily Mail | April 27, 2018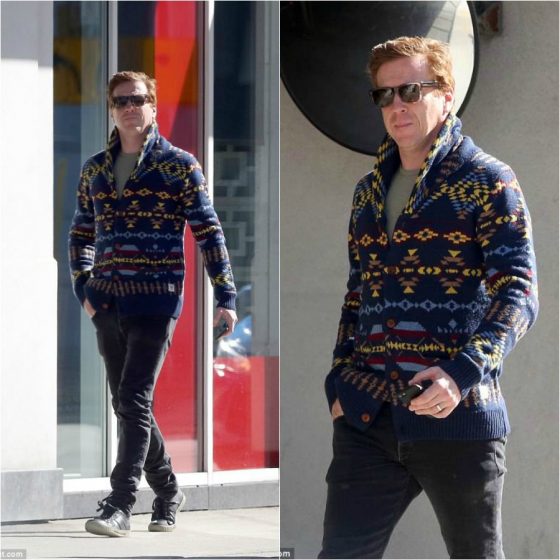 He shocked fans with his incredible transformation on set of his new film, Run This Town. Yet Damian Lewis had shed the prosthetics he wore to portray Toronto's Ex-Mayor Rob Ford in the scenes, cutting a more casual look as he went out on a stroll around Toronto on Friday.  Back to his best, the 47-year-old actor seemed in good spirits on the outing.
One fan took to Instagram to share an encounter:
https://www.instagram.com/p/BiF4f1sAgoi/
Two days prior, Damian was spotted at the Toronto Raptors game. See photos and video below.
April 21st:
And on April 19th:
Read the rest of the original article at Daily Mail