Leader of the Pack
by Gingersnap | damian-lewis.com | August 26, 2020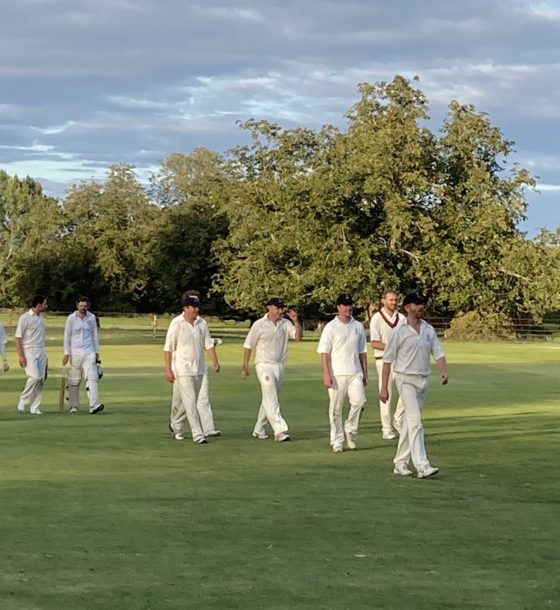 As Team Captain, Damian skippered a victory for the Actors Cricket Club against team rival The Authors on Wednesday, August 26, 2020 at Ascott Park Cricket Ground located at the Ascott Estate in Ascott, Buckinghamshire, England.
Damian championed a win by 14 runs despite 49 for the 9th wicket put on by Jon Hotten and Charlie Campbell. This is the second year in a row that Damian has led his team to victory. 
Sponsored by Rathbones, the match was umpired by John Betts and scored by Laura Jeffrey. Stars of both screen and page participated in the match, including:
The Actors: Team Captain Damian Lewis, Gwyn Jones, Paul Lichtenstern, Peter Sandys-Clarke, Antony Jardine, Nathan Lee, Lachlan Nieboer, Geoff Streatfeild, Dan Tuite, Ben Willbond, and Alastair Whatley.
The Authors: Team Captain Charlie Campbell, Richard Beard, Matt Thacker, David Owen, Peter Frankopan, Chris Hemmings, Nick Campion, Nicholas Hogg, Tom Holland, Jon Hotten, and Anthony McGowan.
We hear it was a great match and lovely setting. Until next year!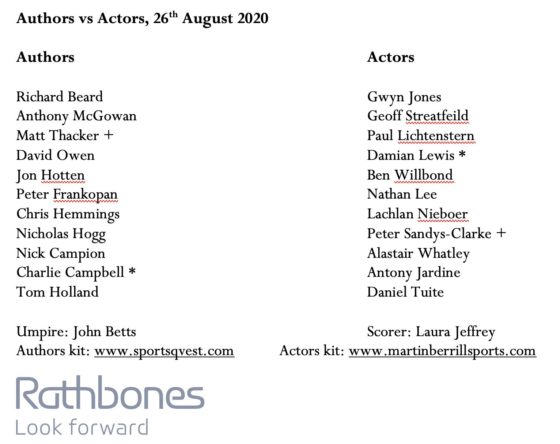 To view more images of the match, please visit our Gallery here.