Queen of the Desert
by MCC Admin | The Courier | August 13, 2021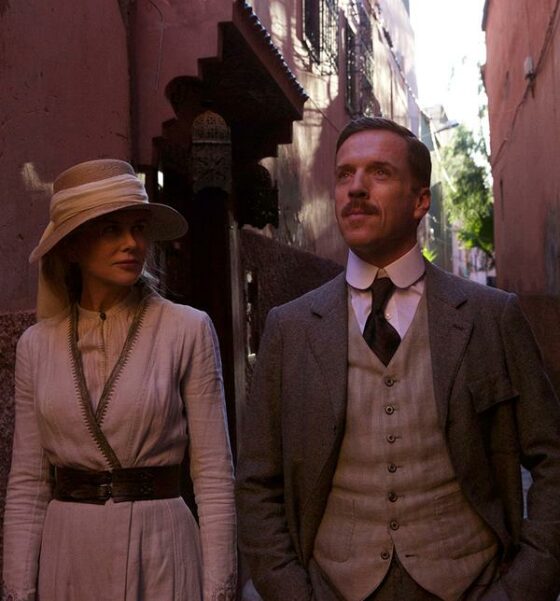 Algarve will have open air cinema (free) amid Roman ruins. The event runs over three weekends in August. There are films that are suitable for all ages and Queen of the Desert is one of those films chosen.
The Roman Ruins of Milreu in Estoi was chosen as the stage for the film cycle. The best thing about this place besides the Algarve heat is the fact that the cinema sessions are held amid Roman ruins. The initiative is called Cinema nas Ruínas and takes place every Saturday in August.
The Regional Directorate for Culture of the Algarve (DRCALg) states that the main aim of this cycle of films is "to give the public new experiences related to heritage and archeology". The project is the result of a partnership between DRCAlg and Cinemalua, a cultural association founded in February 2020.
Saturday, August 21st, the film Queen of the Desert, starring Nicole Kidman, James Franco, Damian Lewis and Robert Pattinson was selected to air. The Werner Herzog's film is an adaptation of a "biographical story" by Georgina Howell.
The sessions start at 9:30 p.m. and are free of charge. To register, all you have to do is send an email to milreu@nullcultalg.gov.pt with the film you want to see.
The Roman Ruins of Milreu are the remains of an important Roman villa rustica located in the civil parish of Estói in the municipality of Faro, Portugal, classified as a National Monument. The Milreu ruins constitute the most prominent and well preserved evidence of Roman presence in the Algarve, and are mainly composed of the remnants of a once luxurious villa with annexed thermae and several surrounding buildings, including a temple, mausoleum and industrial and commercial structures. The archaeological site still preserves part of the once exuberant mosaics (mostly maritime motifs) that decorated the floor and walls of the villa. A 16th century house is also located in the area, alongside an interpretation centre.
Read the rest of the original article at The Courier
Secondary Source: Wikipedia