The Forsyte Saga
by Elena Nicolaou and Cassie Hurwitz | Oprah Daily | August 23, 2022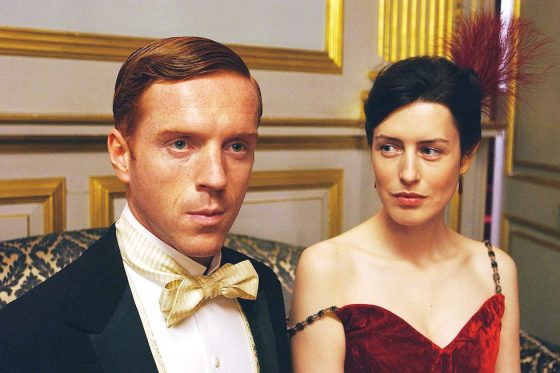 From elaborate costumes to sumptuous storylines (and the strong desire to live in a time other than the present)—there is so much to love about period dramas. With the push of a button, these TV series and movies act as instant portals into other eras. The only question is: Where do you want to time-travel first?
Each of these shows and films explores an era in history, through the lenses of both the upper class and everyday people. For Tudor buffs, there's a series that ventures into the early days of King Henry VIII's notorious rule—through the eyes of his first wife. Regency fans have a movie that looks at what life was like for a young Black woman in a wealthy family during that era; then, of course, there's Bridgerton. Many period dramas are based in this era, the time of Shakespeare and the Tudors, or the 18th century, but we've also included a few that take place in the 20th century, too, like a series that chronicles working in a hospital at the turn of the century to a 1950s drama about the dangers of racism.
Some stories come from real-life events, while others are adapted from classic novels or are completely fictional glimpses into life during that particular era. And, fear not, there are quite a few sweeping romances. We've also included Spanish-language picks, since period dramas are hardly limited by geographic region. Here are some of our favorite period dramas streaming on Netflix, Hulu, Amazon Prime, HBO Max, Starz, and beyond.
#17
The Forsyte Saga (2002-2003)
Based on the Nobel Prize-winning work of John Galsworthy, this 10-part series follows England's wealthy Forsyte family from the 1870s to the 1920s. It's a highbrow show with soap-opera-worthy plots. Starring: Damian Lewis, Rupert Graves, Gina McKee. Watch on Amazon Prime here
12 Shows Like Downton Abbey You Can Binge Watch Right Now
by Dalin Rowell | Slash Film | August 23, 2022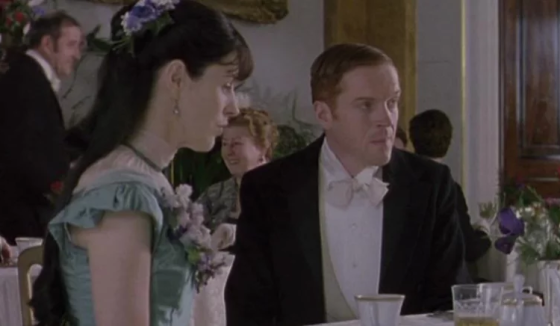 While there's a lot of cozy media, there's something special about the "Downton Abbey" franchise. Filled with iconic characters, incredible outfits, and delicious (yet tasteful) storylines, the ever-evolving saga of the Crawley family and their impeccable staff never seems to lose its charm or magic. Of course, all good stories must end. With "A New Era" having already come out this past spring, fans might be at a loss as to what to watch next.
Well, have no fear, "Downton" fans! This list will solve your binge-watching worries. Here, we'll look at a selection of shows perfectly tailored to fill your "Downton" size void. From equivalent costume dramas to choices a little more outside the box, each series has a vibe similar to the extravagant adventures of Lady Mary, Mr. Carson, and the rest of the Crawley gang. So sit back with your cup of tea, and let's dive into the world of streaming to discover the next show that will entertain you just as much as "Downton Abbey."
The Forsyte Saga (2002)
If your favorite part of "Downton Abbey" was watching the family drama unfold, then the 2002 adaptation of John Galsworthy's trilogy "The Forsyte Saga" will likely be your cup of tea. Beginning in the 1870s and concluding in the 1920s, audiences witness the delicious secrets and dramatic tension of three generations of the Forsyte family's history. Viewers also see incredible costumes, steamy romances, and, of course, stunning party scenes, all of which add up to one immensely entertaining piece of costume drama TV.
Yet, what makes "The Forsyte Saga" a must-watch for "Downton Abbey" fans is the cast. Featuring talented folks like a young Damian Lewis as the cold-but-handsome Soames Forsyte to Ioan Gruffudd as the romantic architect, Philip Bosinney, there are many fascinating figures to latch onto. "Downton" fans will also love spotting familiar faces like actor Julian Ovenden (aka Charles Blake, one of Lady Mary's romantic interests), who makes an appearance later on as one of the children. All in all, between the cast and the drama, "The Forsyte Saga" has all the trimmings and trappings to hook "Downton" fans.
Watch on Amazon Prime here
Where to stream/buy: PBS Masterpiece
Read the rest of the original article at Oprah Daily
Read the rest of the original article at Slash Film