When Henry Visited Thomas
by Gingersnap | damian-lewis.com | August 30, 2022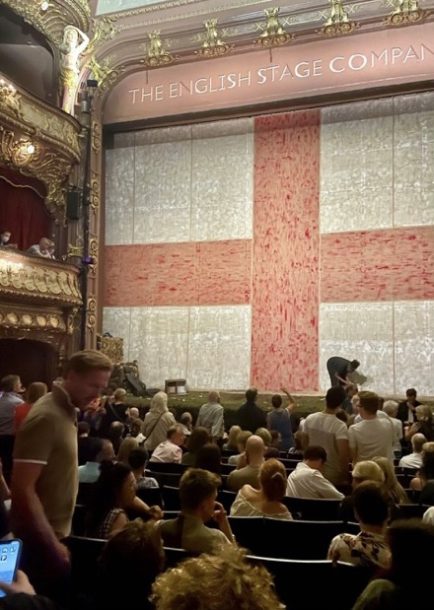 Well look what we have here – a mini Wolf Hall reunion perhaps? On August 3, 2022 Damian was spotted in the audience of the play Jerusalem starring Mark Rylance.
Jerusalem, a play by Jez Butterworth, returned to the Apollo in the West End in London from April 16 until August 6, 2022 and it seems Damian saw the production just in the nick of time. Surely Damian chatted up his old pal backstage. What could those two possibly be discussing? We can only hope Wolf Hall was a topic of conversation!
Mark Rylance, Mackenzie Crook, Gerard Horan, Barry Sloane and Alan David reprised their original 2009 roles as Johnny "Rooster" Byron , Ginger, Wesley, Troy Whitworth and The Professor respectively. The 2009 production opened at the Jerwood Theatre of the Royal Court Theatre in London.