Two Lifelong Friends, One Double Agent
by Michael Pickard | Drama Quarterly | January 13, 2023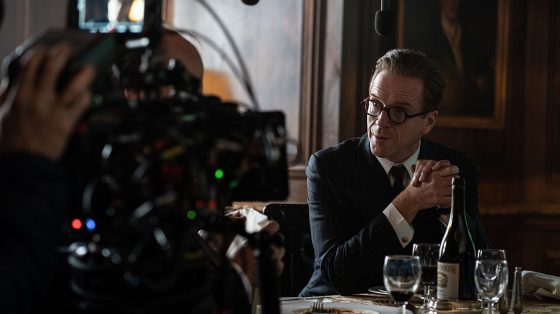 Stars Damian Lewis and Anna Maxwell Martin join the team behind A Spy Among Friends to discuss the making of this ITVX espionage drama, which is based on the true story of two lifelong friends and British spies – one of whom is a double agent. When he was initially approached to star in A Spy Among Friends, Damian Lewis didn't know which of the two leads he would play.
In this DQTV interview here, star Damian Lewis, who plays Elliott, and writer Alex Cary discuss why they wanted to give viewers a peek behind the curtain of this notorious spy story. They talk about why Elliott emerged as the focal point of the drama, their roles behind the scenes as executive producers and the fallout from the damaged friendship at the heart of the story.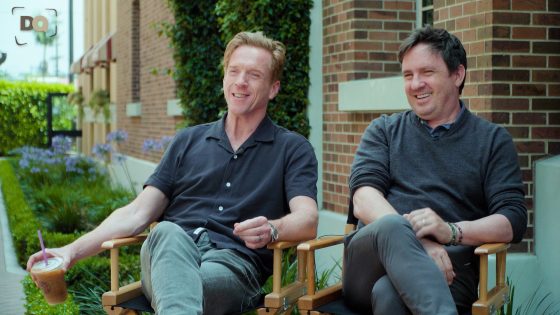 Based on the book by Ben Macintyre, the six-episode series dramatises the true story of Nicholas Elliott and Kim Philby, two British spies and lifelong friends. Unbeknown to Elliott, Philby was a Soviet double agent – the most notorious in British history – and after Philby's true allegiance was eventually uncovered, when he was living in Beirut at the beginning of the 1960s, it was Elliott who was tasked with securing his full confession.
Owing to Philby's similarities to another of his recent on-screen alter-egos – Billions' Bobby 'Axe' Axelrod – Lewis opted to play Elliott, with Guy Pearce later coming on board to portray the man who would double-cross his country and his best friend.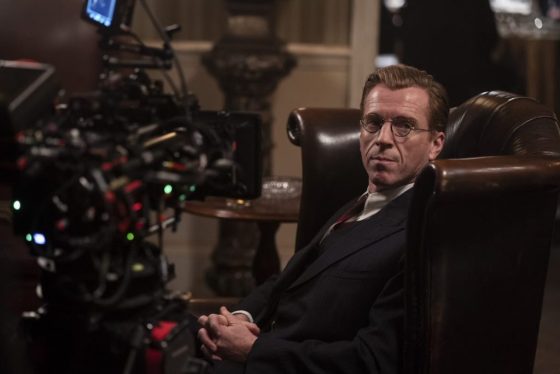 "I don't think we really knew which part I would play initially, except that Philby is a charismatic sociopath and I am playing one already in another show, and I thought it was more interesting to explore the guy no one had ever heard of," Lewis recalls. "I was also interested in his best friend – we came to use the word 'cuckold' during production. It was a platonic romance, but such a deep, intense relationship lived out in extremis, constantly in secrecy, in the intelligence world, in a heightened, sexy world all the time."
At Content London last year, Lewis, co-star Anna Maxwell Martin (Motherland), writer Alex Cary (Homeland), author Ben Macintyre and Sony Pictures Television executive Lauren Stein shared the stage to reveal how this true story was dramatised for the small screen, becoming streamer ITVX's flagship drama at its launch in early December. Landing in the US on MGM+ on March 12, it is produced by Sony, ITV Studios and Veritas Entertainment Group, with Lewis also producing though his company Ginger Biscuit Entertainment.
The series is based on the book by Ben Macintyre, who first got the story from iconic spy novelist John le Carré, the pen name of David Cornwell.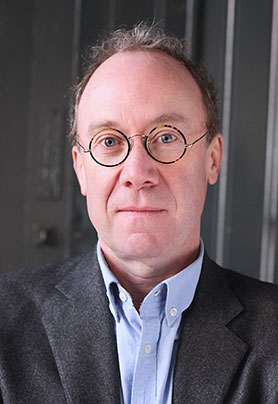 Ben Macintyre
Macintyre: He was a friend of mine, David. About 12 years ago, I was walking with him in Hampstead Heath and I'd run out of books. I didn't know what to write, so I said to him, 'David, what is the best untold story from the Cold War?' He immediately said, 'It's the relationship between Kim Philby and Nicholas Elliott.' I'd never heard of Nicholas Elliott at that point, but it just unlocked this extraordinary story.
What the book turned out to be and what the series has brilliantly captured is that this is a story of the Cold War, but it's not a story about raw politics. It's a story about a very intimate betrayal between two men who were as close as they could possibly be. They trusted each other completely, except that one for an entire lifetime was betraying the other. Then Alex and I met five years ago and I was a huge fan of Homeland, which I completely loved. Alex very kindly let me look at the screenplay and I had a few very minor suggestions, but [the series] is an astonishing achievement.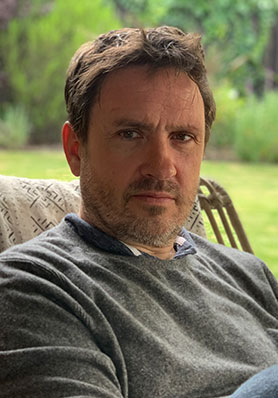 Alex Cary
Cary had read the book before it was brought to him as a potential television project.
Cary: My dad put me on to Ben and we were often wondering what those four days in Beirut [when Elliot was chasing Philby's confession] were like between these two men. Then I got a call from Ben's manager, who I'd met on a squash court, and he asked me if I'd be interested in adapting it. I said I'd love to if I could figure out a way to do it. What I didn't want to do was just regurgitate the book, because the book is so brilliant, so I wanted to see if I could add to or expand on it. It went from there.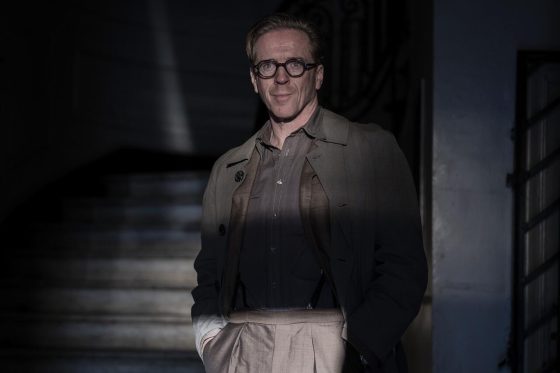 Damian Lewis, who stars as Nicholas Elliott and produces the series, was similarly a fan of Macintyre and reteamed with Homeland writer Cary on the project.
Lewis: I had actually read [Macintyre's book] Agent Zigzag as Book of the Week on BBC Radio 4 some years ago and had always had my eye on playing Agent Zigzag. Then [the rights] got swallowed up by some studio and sat there for 10 years. Alex came to me after our relationship on Homeland and just said, 'I want you to play one of these parts [in A Spy Among Friends], and will you produce it?' I was interested in what it would be like to find out after 30 years you had been lied to and cheated on by your best mate, especially as it transpired that actually Nick Elliott, time and again, was the person who facilitated Philby's escape.
Then, of course, he was the one sent out to Beirut to interrogate him and bring him home when there was overwhelming evidence that he had, in fact, been spying for the Russians for 30 years, and we have these delicious four days in Beirut, which is essentially the nexus of our piece. It's a brilliant book and Alex did an amazing and brilliant job adapting it.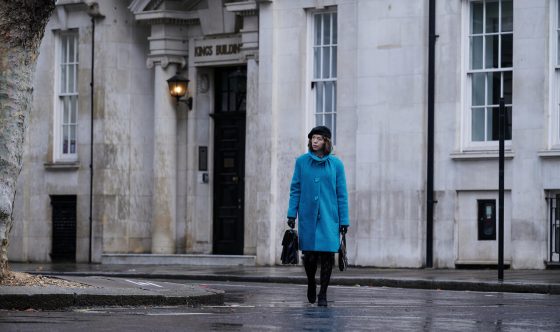 Cary says the key to unlocking the story for television was inventing the character of Lily Thomas, played by Anna Maxwell Martin.
Maxwell Martin: She's MI5, so she's sent to have a little chat with Nicholas Elliott and find out what went on in Beirut and get to the bottom of that, essentially. She's the antithesis of them – she's female, she's from a very different socioeconomic background, she has no privilege and no sense of that. She is where she is because she's worked hard and is good at her job.
Macintyre: Lily is partly true. There is a character called Jane Sissmore [played by Lucy Russell]. You see her slightly older in this story, but she was a key investigator at MI6. Philby was utterly terrified of her and indeed tried to, and successfully did, destroy her career. That doesn't come into the story, but this is not a completely invented character. You do need someone – either it's my voice as the writer of the book or it's Lily – to take you through the investigation because it's not a whodunit, it's a whydunit.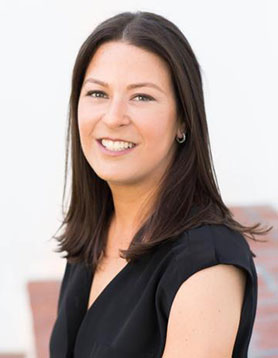 Lauren Stein
The series is produced by Sony Pictures Television, whose drama development exec VP Lauren Stein describes the union of Cary, Lewis and Macintyre as a "perfect storm."
Stein: When you read Ben's books, if these stories weren't true, you truly would not believe them. Each story is crazier than the next. And with Spy, what is so great about it is you're not even really focused on the fact that these were true spies. You are focused on this love story and this friendship. There was the huge betrayal that went on between countries, but you're not even thinking about that. You're thinking about these two men. When we develop series, we look for amazing characters, and you don't get any better than the three actors we had. It was like watching a masterclass.
Cary: When I came to Sony with this project, they said to me, 'We like to bring people in to create shows and we really want to support their vision.' These guys, from the very beginning, let me do what I wanted to do. Usually there's a contentious relationship with a studio, which gets tangled up in notes and micromanagement and all the rest of it. But on this project, there has been none of that. It's been a really good experience because it's allowed us and [director] Nick Murphy to make the show we wanted to make. This is the first time [it has been that way] in the business for me – if the end result is not a success or it's a failure, that's on us, that's on me.
The creative team discussed whether now was the right time for a series about "privileged, posh white men."
Lewis: We found that the immediate drama of the espionage industry and the Cold War is compelling in itself, but with what's going on now, it feels unbelievably contemporary again. In the same way that the Iraq War was the result of problems that weren't solved in 1918, 19, 20, 21 by the Balfour Agreement, nothing has been fixed in Russia and between Russia and Western democracies today because all that stuff was left unresolved back then. That's what gives it a contemporary resonance.
Macintyre: Male friendship is also something we don't often explore very deeply in contemporary life, and this is a male friendship where the emotion brilliantly takes place and is portrayed in the gaps between what they actually say to each other. It's an intensely close relationship that is never formally expressed in any tangible way, and so it works brilliantly on screen because you can feel it but it's never stated openly.
A Spy Among Friends proved to be a very personal project for Cary, who was born in London in the 1960s and grew up in and around the world portrayed in the series.
Cary: A lot of what was interesting to me about this was to write about friendship within that world and this particular friendship that had massive repercussions, not many of them positive. It felt like it was something that hadn't really been done before. It's also personal on the production level. Damian and I articulated that it would be great to make a show about friendship with a bunch of friends, and that's how we cultivated the group we built around us. It made it a really fascinating and joyful process.
In his role as a producer, Lewis developed the series with Cary and supported casting and location recces, as well as "all the things you would expect a producer to do."
Lewis: It's great fun to have a bit more control over the vision of something, and it's also fun to have that collegiate feel where you collaborate with a group of people in the making of something. It's fun being an actor too, when you're asked to join a project, when all that hard work has been done and you're the little cherry that gets dropped on the top of the cake and everyone gets excited when you walk through the door for the readthrough.
I've been on that side, and on the producer side too, when you see all the actors walk in, and there's enormous power at that moment. It's the first time it feels real; it's first time this thing is now alive and can happen. I don't underestimate that for a second. And once you get to filming, the joy of acting is when you go, 'OK, now let's play this thing.' It's so much fun.
Stein: When we were doing notes calls on the cuts, everything was on Zoom. On the first cut we gave notes on, there was just a bunch of people sitting on a couch and there's Damian sandwiched in with the editors, and he did that on every cut. From day one, he was there. He did the work.
Cary: It's not helpful to have an actor-producer who's obviously protecting his own part. Damian does none of that. He is actually able to have a view of the whole show.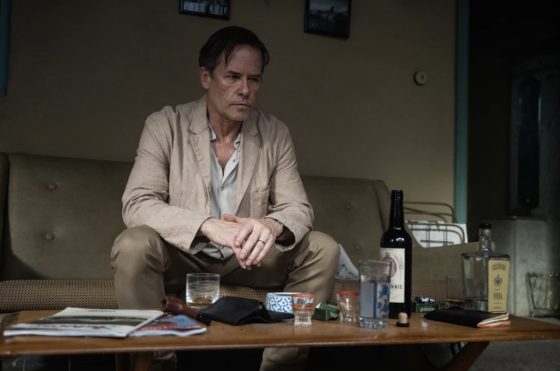 A Spy Among Friends is the second TV show in quick succession to be based on one of Macintyre's books, with its December launch coming on the heels of BBC drama SAS Rogue Heroes. Feature film Operation Mincemeat, also based on a Macintyre book, was released in 2021.
Macintyre: You wait for years and then they all come along at once. Spy stories are complicated. That's why there's a link between novel writing and screenwriting and spying, because you're imagining a whole world. It's a world of loyalty and love and betrayal and adventure and romance. But in a spy story, if there's enough evidence, it's all true. That gives it huge extra weight.
Lewis: This is actually a pretty unwieldy story. It goes everywhere and it goes over a long period of time. It's not a natural choice at all for a film or a TV show unless you do something very clever with it, which Alex has. Trust that the audience is going to be clever enough to jump around back and forth between eras, and centre it on these incredible, elusive four days in Beirut.
Read the rest of the original article at Drama Quarterly