Reel People Film Group
by Gingersnap | damian-lewis.com | October 18, 2023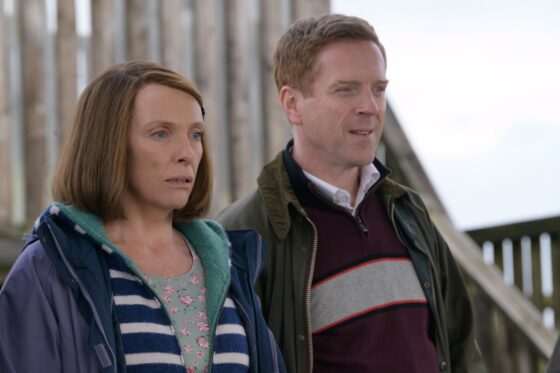 Big screen cinema entertainment returns to Kilmersdon Village Hall in Somerset on Friday, 20th October as the local community film group, Reel People Films open their new season with a screening of the wonderful, Dream Horse.
Reel People's opening film, Dream Horse (Cert PG, 1hr 42 mins) is a 'feelgood' choice to start your weekend. Set in a Welsh mining village, the film tells the 'true' story of an unlikely racehorse, 'Dream Alliance', raised by a local bartender with very little money who needs to convince the local community to support her. Starring Toni Collette and Damian Lewis. Doors and bar open at 7:15 p.m. for a drink and a chat, with the film at starting 8:00 p.m.
Barry Fowler, the group's Chair, said "Opening a new season is always exciting but this one is special as we have a brand-new committee, a new 'State of the Art' projector, new improved sound and a great season of films to entertain through until next April."
Barry added: "Everyone is welcome at Reel People Films – you can come along as a guest for £6 and pay on the door or you can join us for the whole season of eight films for £30. There's also a special 'Early Bird' membership for £25 if you join before the season opens or at the first film.
"We screen a wide range of films – hopefully there's something for everyone. We don't show trailers or adverts but what you do get is a warm and friendly atmosphere and a high-quality cinema presentation on your doorstep. So please give us a try and if you haven't been for a while – we'd love to see you again."
The Reel People film group is based in Kilmersdon in Somerset, about 30 minutes southwest of Bath and 15 minutes northwest of Frome on the B3139.  They formed in 1998 and in their first 10 years they won four national awards including, Best UK Film Group on two separate occasions. For information about membership or tickets, visit the Reel People Films website or you can email: reelpeoplefilms@outlook.com or telephone: 07947 325 950.
Read the rest of the original article at The Midsomer Norton Journal