Helping Others: First Parking, Then Pizzas, Now FeedNHS.com
by Jake Kanter | Deadline | April 6, 2020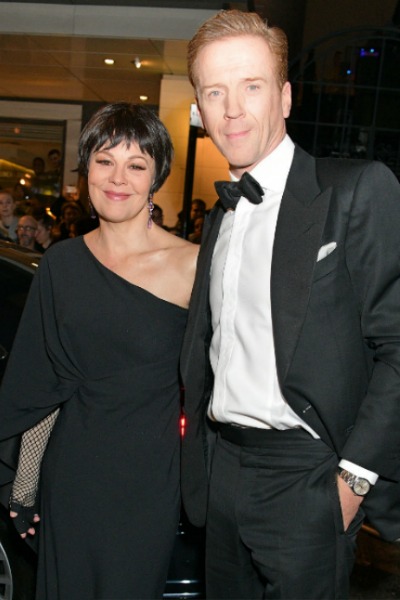 As coronavirus crashed through the TV business, husband and wife Damian Lewis and Helen McCrory were among those cast adrift. Lewis was making Season 5 of Billions, while McCrory was on the brink of going into production on Season 6 of Peaky Blinders. Now, both are holed up in their British countryside home in Suffolk. But far from quietly riding out the COVID-19 tsunami, the pair have leashed an anchor of sorts and are using their platform for a much-needed mission to feed frontline healthcare workers in the UK.
McCrory said she spent one-day doing hair and makeup and tests for Peaky Blinders, during which it dawned on much of the production team that "something very big is coming." She explains: "The next morning I woke and told my producer I'm not comfortable doing this anymore… Cillian Murphy did the same. Together with the producers, we approached the BBC and said we're going to pull this now before we have to do this down the line." Production was halted on March 16, a mere three weeks ago. "That all seems like a very different world at the moment. Terribly unimportant," McCrory reflects.
The couple turned to their friends in the National Health Service and asked where they could help. Their initial idea was to cover parking fines for the nurses and doctors who were getting caught out on long shifts, but the government soon moved to waive parking fees for health care workers. The next idea came from Bob Klaber, who works at the Imperial College Healthcare Trust in London. "He said the real problem is food," recalls McCrory. With staff canteens in hospitals either not existing or shutting down, and nearby eateries closing amid the country-wide lockdown, some NHS employees were running on empty. Lewis and McCrory seized on Klaber's idea and started getting pizzas delivered to intensive care units. The efforts were greeted by "lovely photos of smiling faces," but it quickly became apparent that they needed something more sustainable — and nourishing — for those fighting coronavirus.
Continue reading Coping With CoVid-19 Crisis: Damian and Helen on Feeding Health Workers After Filming Halted – April 6, 2020