We take you from the beginning announcement to the day of the event, and be sure to visit our other galleries: Soccer Aid Reception and Training Day for even more photos you may have missed.
Video of Damian attempting the keepy-uppsies challenge:
Video of Damian on Footballers Live:
Video Damian took on the way to the first training session, recording all the tomfoolery:
Video of training day warm ups. Can you find Damian?
Video of Damian revealing how happy he is to be back on the pitch:
Video of Damian discussing Mo Farah's game:
Video of Damian kicking goals into the net.
Videos of Damian and Lee Mack on The One Show discussing Soccer Aid
Squads
Arrival and Greeting Fans
Video of Damian in the line-up announcement:

Locker Room
Taking the Field
Video of some nice foot work for jersey #8
Scroll L to R to View Slideshows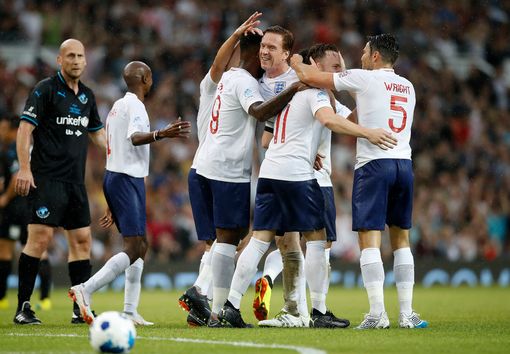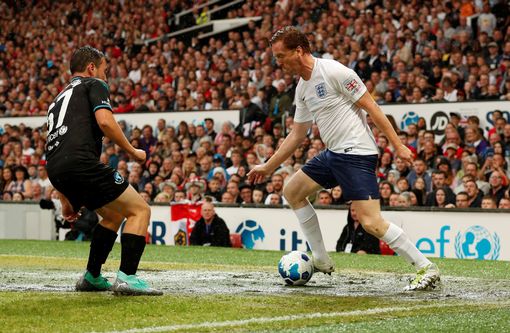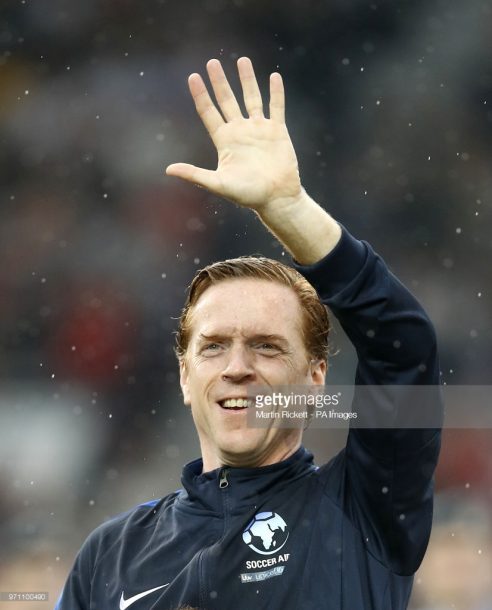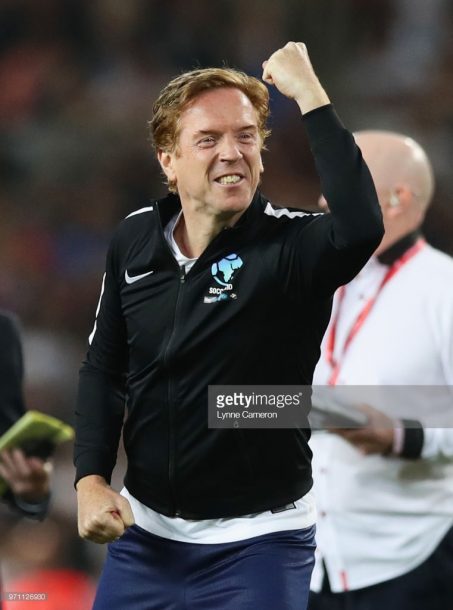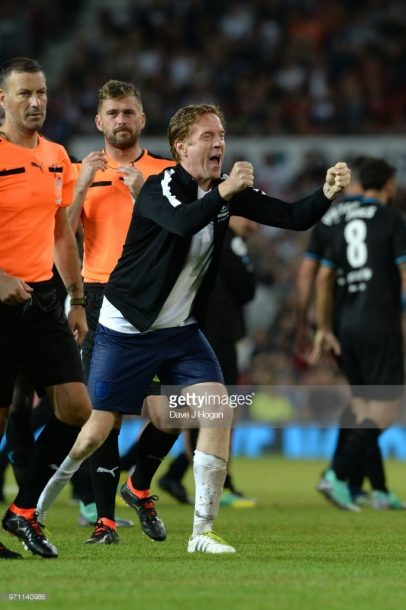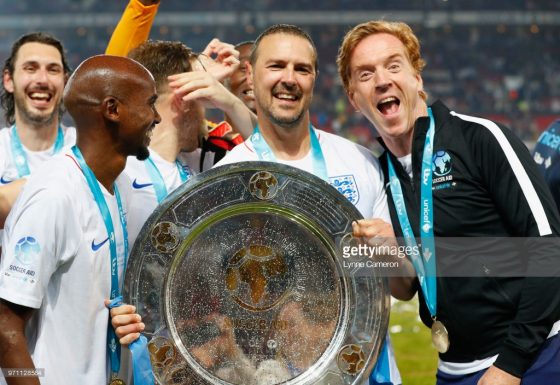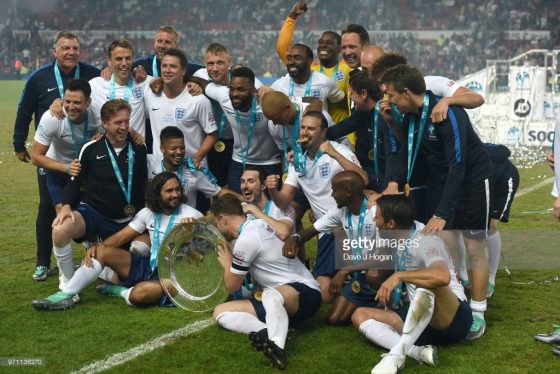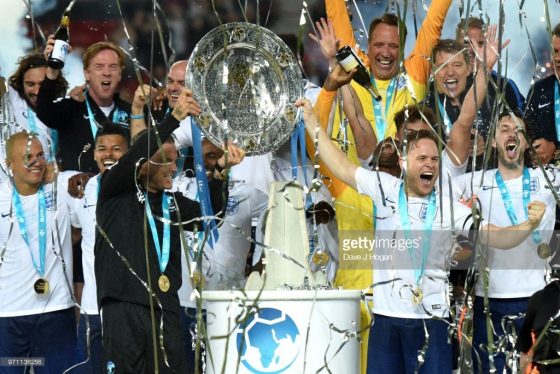 All photos obtained from social media and Getty Images
Photos by:  Wiktor Szymanowicz/Barcroft Media, Lynne Cameron, Martin Rickett, Dave J. Hogan
Location: Sunday, June 10 at Old Trafford football stadium in Manchester, UK