Punch, Punch, Punch, and a Knock Out
by Damianista | Fan Fun with Damian Lewis | September 12, 2021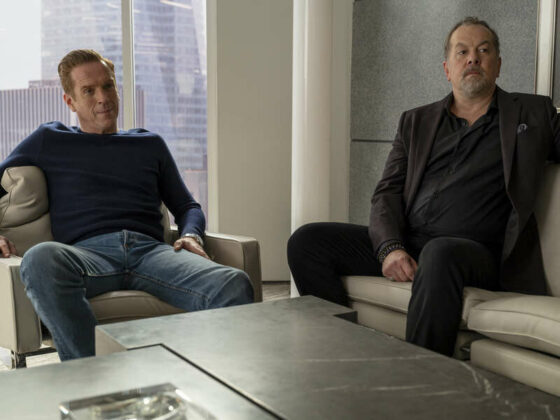 This fast-paced and very clever Billions episode gives us an extremely fun and most Billions-y hour this season. All the characters have to read their opponent and make decisions very fast. It is like watching a wild boxing match – punch, punch, punch, and a big knock out. That said I am sure there will be a thrilling rematch!
It has been 24 hours since they acquired a bank. However, it seems Axe is focusing on everything but the bank!
We know that, after Bruno retired and moved to Florida, Axe has adopted a new pizza place, Una Pizza Napoletana, and we saw him in Season 5 Episode 6 The Nordic Model making a business offer to Chef Anthony Mangieri and his TV cousin Domenick who has a degree from NYU Stern.
Continue reading Billions on Showtime, Season 5 Episode 9: Implosion