Regent's Park Marathon for CureEB
by Staff | NY Times Post | October 1, 2021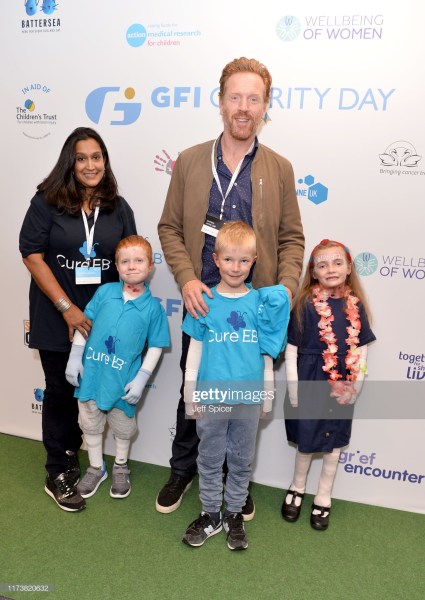 Damian Lewis urges fans to sponsor mum running London marathon to fund research into daughter's rare genetic disorder. Mum Sharmila Collins is running London marathon on Sunday, October 3, 2021 around Regent's Park to fund research for her 19-year-old daughter's rare genetic disorder which causes her skin to wound and blister. This will be her twelfth marathon for her daughter, who suffers from Epidermolysis Bullosa (EB).
Sharmila, the founder of the charity CureEB, is desperately looking for a cure for her daughter Sohana's devastatingly painful genetic skin disorder.
And despite saying she "hates running," the mum is determined to keep going because she "hates EB more."
Supporting the cause, Billions star Damian Lewis said, "I am extremely proud to be a patron of CureEB. The pain Sohana has to live with daily is unimaginable."
"Her condition will worsen and we now have a race against the clock to find and fund effective treatment." Sharmila is incredibly driven and relentlessly focused on improving not only her daughter's life but also those of other children with this terrible condition. She has raised millions of pounds for research into EB, at times single-handedly. It's hard enough to run one marathon but 12 in a year is extraordinary, particularly when Sharmila works so hard every day to find a cure for EB. I am in awe of her. Please sponsor Sharmila and help change the lives of these children and young people.""
If you'd like to sponsor, please donate to CureEB on their Just Giving page here
If text giving is easier, please text CURE to 70300 to give £3. Or you can text CURE 5 to give £5 and CURE 10 for £10.
Continue reading Damian Lewis Urges Fans to Sponsor CureEB Marathon Runner