The Final Novel in Hilary Mantel's Historical Trilogy
by Rick Porter | Hollywood Reporter | November 20, 2023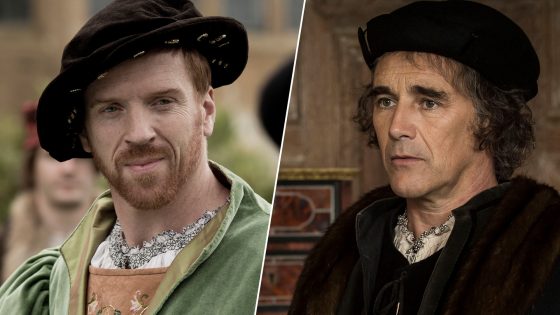 UPDATE 11/27/23: According to the Daily Mail, some initial filming took place Saturday, November 25, 2023 in Bristol. Filming on location photos can be viewed in our Gallery here.
After eight years, PBS is making a return to Wolf Hall. The public broadcaster will air a sequel to its Emmy-nominated miniseries, with Mark Rylance and Damian Lewis reprising their roles as Thomas Cromwell and English King Henry VIII. The series, based on the final book in author Hilary Mantel's trilogy, The Mirror and the Light, is scheduled to begin production soon. It will air under PBS' Masterpiece banner in the United States and on the BBC in the U.K. Wolf Hall: The Mirror and the Light currently has no release date.
The new season follows Thomas Cromwell as he navigates the aftermath of Anne Boleyn's execution, facing moral dilemmas and multiple enemies. Cromwell somehow manages to escape the bloodshed unscathed. Although he can continue amassing power and influence, the whole display assures that nobody is truly safe in the King's court. Cromwell is in particular trouble with no powerful family behind him and only the wits that got him there. The season will follow the moral dilemmas he faces as he tries to keep his head on his shoulders while still trying to do the right thing and steer England toward the future. Unfortunately for him, things are even more complicated than that with rebellion within the country's borders, traitors abroad, and an invasion on the horizon. All the while, Cromwell's fortunes are running out as he's earned no small number of enemies who wish to see his demise.
Continue reading 'Wolf Hall' Sequel With Damian Lewis, Mark Rylance Sets Production Start for PBS, BBC