Giving Keats New Life 200 Years After His Death
by Suzi Feay | Financial Times | February 23, 2021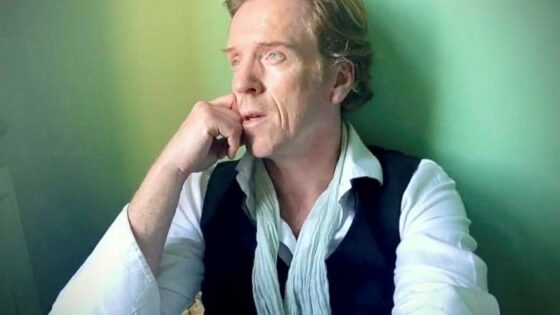 EVENT DETAILS: Tuesday, February 23, 2021 at 22:30 p.m. CET/21:30 p.m. GMT (4:30 p.m. Eastern time, 3:30 Central time). This event will premiere via the BSR's YouTube channel here on the date and time indicated above.
To view photostills, please visit our Gallery here
It would have been a strange sight, if anyone had been there to witness: actor Damian Lewis, up a tree in his garden, reciting Keats's "Ode to a Nightingale" against a cacophony of banging and shouting from builders working next door. "Trying not to fall out of the tree or drop my laptop, talking about the melodious this, that and the other . . . very low-tech!"
The bicentenary of the death of John Keats falls today, and in a normal year, a new production of the play Lift Me Up, I Am Dying would have taken place in Rome, in the Keats-Shelley museum, located in the house where Keats died. As 2020 wore on with no sign of respite from the pandemic, it became clear this planned commemoration wasn't going to happen.
Continue reading Damian As Poet Percy Bysshe Shelley – Feb 23, 2021