From Brolly to Woolly
Staff | Evening Standard Magazine | October 28, 2005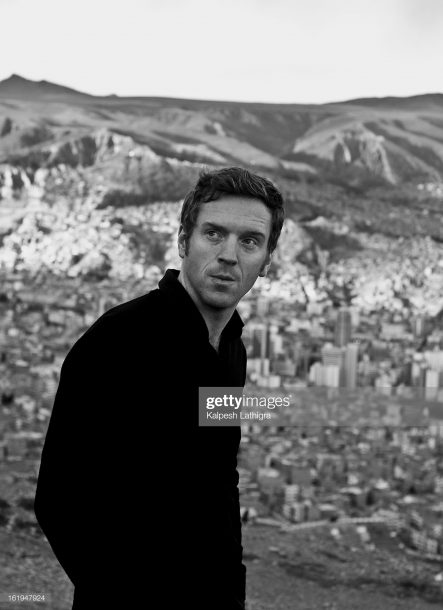 Where do you live and why?
Camden. I've always liked this part of London. I remember, when I was younger, I used to make it along to the Electric Ballroom in Camden High Street on a Friday night and jump up and down to the rock music.
How long have you lived there?
I've lived in North London all my life. I grew up in St. John's Wood, although I was at boarding school a lot of the time. Afterwards, I returned to London to study at the Guildhall School of Music and Drama. I was at Guildhall at the same time as Joseph Fiennes, Ewan McGregor and Jude Law.
What was the last play you saw in London and did you enjoy it?
As You Like It at Wyndhams Theatre with my girlfriend Helen McCrory and Sienna Miller. Helen's performance as Rosalind was quite stunning — I loved it.
What have been your most memorable London meals?
Long Sunday lunches in great pubs with good wine and good friends. I also like eating at The Wolseley on Piccadilly. I can't really tell if I'm in a Viennese brasserie or a car showroom — but it's very grand.
What do you miss most when you're out of London?
The magnificent views of the city when you're standing on the top of Primrose Hill or from Waterloo Bridge — they're breathtaking.
What is your life philosophy?
Be brave. Regret nothing.
What items are in your winter wardrobe?
Long johns and woolly socks — especially if it's going to get as cold as everyone is predicting this winter.
Which aftershave do you wear?
Acqua di Gio by Giorgio Armani or something by Christian Dior.
What are your current projects?
I'm currently rehearsing for a Henrik Ibsen play at the National Theatre called Pillars Of The Community, which opens on 1 November. Then I've got Much Ado About Nothing, which is on BBC One, also on 1 November. And there's my film Keane which is being screened at the London Film Festival. I play a man struggling to come to terms with the disappearance of his six-year-old daughter.