Episode Titles and Descriptions
by Gingersnap | damian-lewis.com | November 28, 2022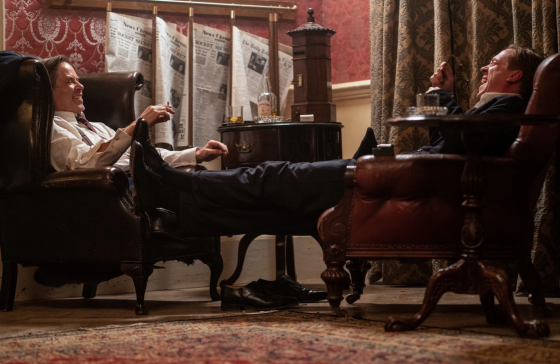 A Spy Among Friends will be available on ITVX on December 8 and BritBox AU on December 9. For those of us across the pond, the US release will be March 12, 2023 on MGM+ (formally Epix). Here are the episode titles and descriptions.
Episode 1: Boom-ooh-yatatatah
Description: In the wake of Kim Philby's escape to Moscow, his closest friend in Britain's Secret Intelligence Service (also known as MI6.), Nicholas Elliott, is under investigation by Mrs. Lily Thomas from the Security Service (MI5): Did he facilitate Philby's escape because he's also a traitor working for the Russians, or is it just that his judgement was clouded at a critical moment by their twenty-three year friendship? Or maybe, just maybe, he in fact had the last laugh having manipulated Philby to run to the bosom of the KGB for foreign intelligence purposes.