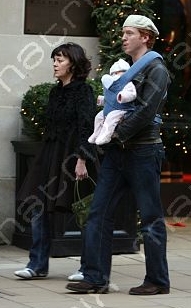 Happy 1st Birthday to Miss Manon Lewis!
Congratulations to the Lewis family and especially to (soon to be) "Big Sister Manon" from her doting Aunties all over the world!
Three new video clips from Life are now available on the official NBC
site for this brilliant new drama starring Damian Lewis.
Additional details about the Life of Detective Charlie Crews and his companions are now available under "Cast" on the program's official NBC site (spoiler warning!)
Sarah Shahi (Damian Lewis's Life co-star) will make a guest appearance on NBC's Last Call With Carson Daly on Friday, September 14th.