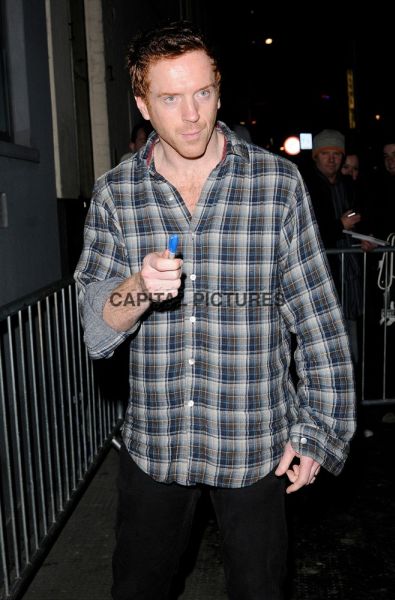 Visit the Warehouse for new photos of Damian Lewis outside the Comedy Theatre on January 8, 2010 after a performance of The Misanthrope.

There aren't many men that manage to look sexy in a rumpled, checkered shirt! 😀

Click here for more onstage photos of Damian and Keira Knightley.

Click here for the first still photo from Your Highness; Damian isn't in this picture but the set and the costumes look terrific!

Thanks to Monique for the news that French television network Cinecinema Frisson has been broadcasting The Escapist with Damian Lewis; check your local listings.