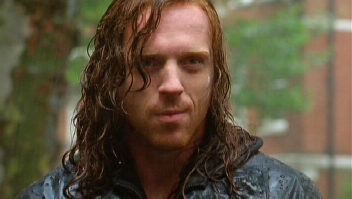 Damian Lewis has convincingly portrayed many different characters but if you've only seen his "clean-cut" personas in programs such as Life, Band of Brothers, and The Forsyte Saga then you may be surprised by images of some of his longer-haired characters; click on the links below to check out a few examples. (No matter the length of his hair – he always looks good!)
l 1 l
2 l
3 l
4 l
5 l
Director Rupert Wyatt gave a very interesting and in-depth interview to IndieWire that included information about his background and the making of his new film The Escapist which features his Picture Farm business partner Damian Lewis.
In a poll sponsored by the News & Observer, viewers in Raleigh, NC picked Life starring Damian Lewis as one of the "Best Television Shows of 2007".
Spoiler warning! Many terrific quotes from the pilot episode of Life have now been posted on IMDb.
This social and political commentator has selected The Situation starring Damian Lewis as one of the best US films released in 2007.