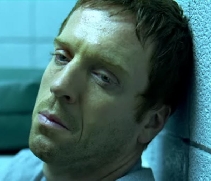 New episodes of Life starring Damian Lewis may not broadcast until the autumn! A message posted at the NBC Life Community states NBC executive John Miller has said that "New episodes (of Life) most likely next fall." 😥
Heath Ledger's film Casanova featuring Helen McCrory will broadcast in the US this Saturday and Sunday on Bravo.
Damian Lewis's birthday is February 11th and his supporters are performing charitable acts in his honor to celebrate the event; click here for more information.