Wow! Check out the new layout! 😀

Congratulations to Kat from dk designs and our own Selene upon the successful launch of this lovely new layout to showcase the extensive talents of Mr. Damian Lewis!

Remember the old layout? It was great, too – but the new one is gorgeous (and blue goes so well with Damian's coloring!) 😉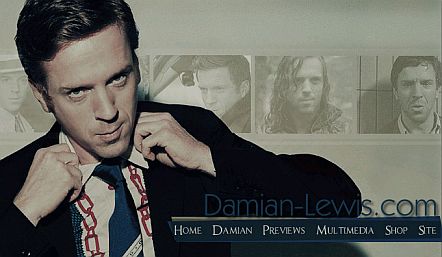 Please drop a line to Selene if you encounter any problems accessing the new site or if the new layout appears "out of alignment" on your computer.