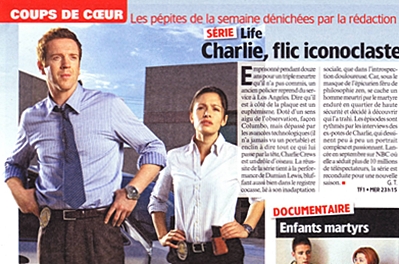 Thanks to Eowyn for uploading this scanned Life article (in French) to the gallery!
A few LJ notes: Click here for fantastic Charlie Crews and The Baker icons from omphale23 … Click here for the latest pers_pineapple newletter, a roundup of the most recent news and info on Life.
Click above for a few more The Baker clips on YouTube.