Music Remains a Constant Force of Inspiration in All Our Lives
by Gingersnap | damian-lewis.com | July 1, 2009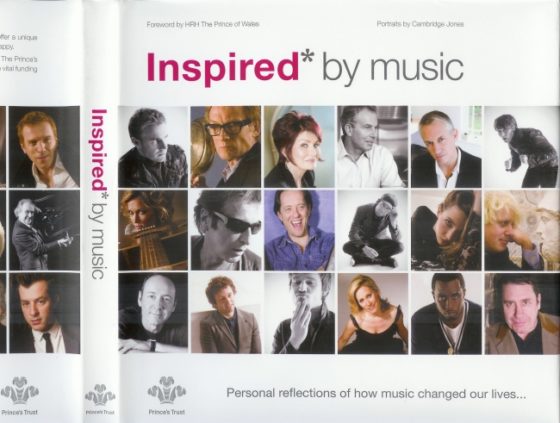 The Prince's Trust released a book compilation titled,
Inspired by Music
 that includes a personal reflection by Damian Lewis and many other celebrities like Sharon and Ozzy Osbourne, Benedict Cumberbatch, and more. Each portrait subject is accompanied by lyrics of a song that inspired them. The Foreward was written by Prince Charles, the Prince of Wales and the Introduction was written by Phil Collins.  All photography is by Cambridge Jones and the book was published in 2009 by Shoehorn Publishing. View images of the book
here
By sharing their own thoughts and musical choices, the celebrities and young people featured in this book offer a unique insight into how one piece of music became their inspiration to survive, to excel, to remember or simply to be happy. The aim of The Prince's Trust has always been to change the lives of young people in the UK whose music might tell a different story. The sale of every copy of this book will provide the vital funding needed to help more young people turn their lives around and realize their own inspiration.