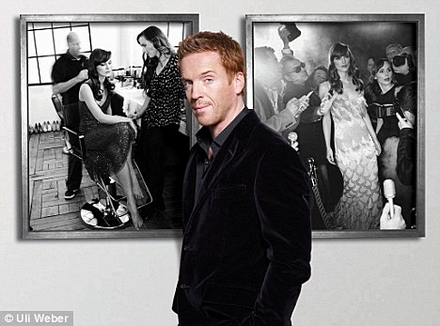 From Baz Bamigboy's Mail Online column:

Damian Lewis as Alceste – Moliere's Misanthrope – looks on disdainfully as two photographs illustrate what he regards as the shallowness of society. …

'This Misanthrope is angered by everything he sees around him and yet, at the same time, you might say he's one of the great romantics in literature,' Damian told me.

Yet Alceste has fallen in love with Jennifer, the megastar played by Keira, and she's unable to provide the truthfulness he seeks.

Damian added: 'Alceste is really his own worst enemy because he's so unutterably rude when showing his dissatisfaction with the people around him.'

Books tickets now at The Misanthrope's official site!