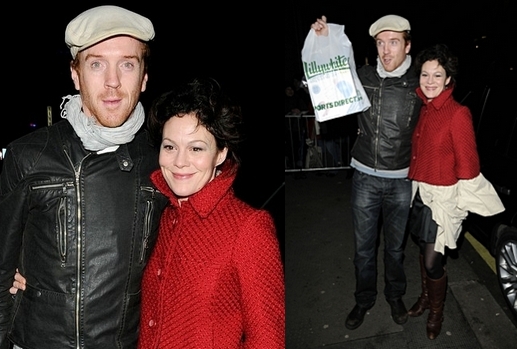 Gallery updates: Click here for pictures of Damian Lewis and Helen McCrory at J Sheekey restaurant on Tuesday, Jan 19th and here for pictures of Damian and Helen leaving the Comedy Theatre on Wednesday, Jan 20th.

From the LAT blog Culture Monster:

Audiences are also paying as much as 50 pounds (about $85) to see Keira Knightley's West End debut in an updated English version of Moliere's The Misanthrope which includes a throw-away line about the ticket price. Critical opinion of Knightley's performance has been mixed, but the show is one of several sold-out shows rumored to be bound for New York.

Let there be some basis to this rumor! :O

The Flemish tv channel Canvas will begin rebroadcasting Band of Brothers on February 5th at
20h40. Click here for more info. Thanks to Linda for the news!