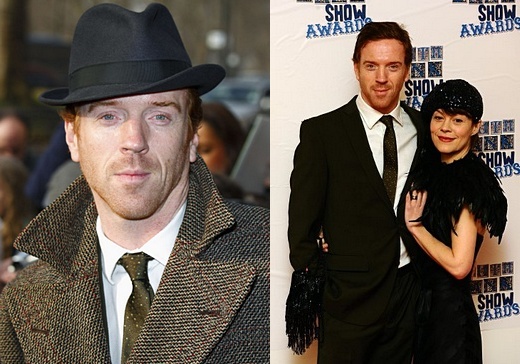 Gallery updates: Damian Lewis and Helen McCrory attended The South Bank Awards Show on Tuesday. Click here at the gallery for pictures of the pair looking gorgeous!

A reminder: The Escapist dvd was released in the US on Tuesday! Click here for links. Some press reviews:

Tom Russo of The Boston Globe:

What immediately grabs you about first-time filmmaker Rupert Wyatt's British jailbreak flick is the fresh cast: Sympathetic lifer Brian Cox makes a dash for it with a group that includes Joseph Fiennes and Dominic Cooper (The History Boys). (Damian Lewis of Life is the bippy-topped kingpin of their gonzo, Mad Max-imum security pen.) What will keep you intrigued is their commitment to minimalist dialogue, which makes a terrific puzzle out of the story's jumps back and forth between planning and execution.

Chris Ball of The Plain Dealer:

A convict serving a life sentence in a decrepit London prison becomes determined to break out when he learns his estranged daughter is terminally ill. He recruits some trustworthy inmates and hatches an elaborate scheme, but the biggest threat to his plan comes not from the corrupt guards but from the psycho prisoners who run the joint. This smashing 2008 thriller culminates in a satisfying surprise ending.

Billy O' Keefe of the McClatchy-Tribune

Is there room for another no-nonsense prison escape film in a world that's already seen so many? If it receives the level of care this one receives, then yes, yes there is. … All that energy instead goes toward assembling a roster of deeply engaging characters (Damian Lewis, Seu Jorge, Joseph Fiennes, Dominic Cooper, Liam Cunningham, Steven Mackintosh) who embody characteristics one expects from hardened convicts while still managing to avoid the usual stereotypes and pratfalls that undermine so many prison films.