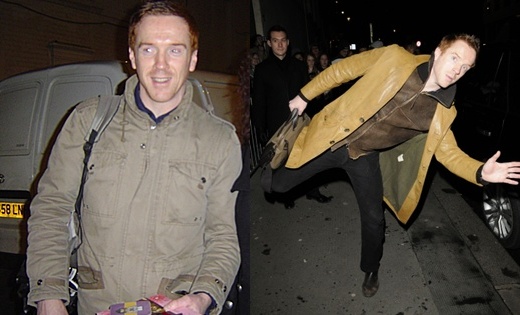 Gallery updates: Click here at the gallery for Milou's pictures of Damian Lewis taken outside the Comedy Theatre on February 11th. Read her 'meeting Damian' story here at the Yahoo! Group.

Click here for pictures of Damian goofing off just a bit from Monday, February 22nd.

Test screenings for the film Your Highness have begun. /Film and ScreenCave have a roundup of (mostly postive) early reviews from around the web.