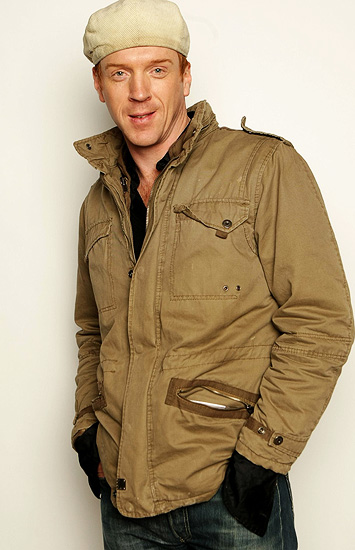 Writer/producer Howard Gordon discusses Homeland with Zap2it:
Actually in production is "Homeland," loosely based on Gideon Raff's Israeli TV series "Prisoners of War." Raff is writing the pilot along with Gordon and his longtime writing partner, Alex Gansa.

Damian Lewis ("Life," "Band of Brothers") stars as U.S. Marine Sergeant Scott Brody, who miraculously reappears after being take prisoner and thought dead during the U.S. invasion of Iraq in 2003. Claire Danes ("Temple Grandin") plays Carrie Anderson, a CIA agent who has her doubts about Brody — and some of her own secrets as well.

"She plays a bipolar CIA agent," says Gordon. "They don't know she's bipolar; she does. She is [on meds]. She's handling it, man, she's handling it. She's very good at what she does, but there's also obviously an Achilles heel with her pathology.

"Brody is one of two guys that were presumed dead. He's found years later and comes back. There's all this soap opera that we took from the Israeli series, which is his best friend is sleeping with his wife, albeit secretly. She was never willing to go public with the relationship, because she had the slender hope he was alive.

"Nevertheless, it's complicated. What makes it more complicated is that Carrie has been told by someone she knew in the field years ago, a terrorist who was part of al-Qaeda in Iraq, who, before he was executed, told her that there's a POW that's been turned — and it might be this guy.

"It's an unpopular opinion, because the powers that be want to take this guy and embrace him as the American hero he is — or is he?"

The pilot has been shooting in Charlotte, N.C., and Gordon says, "We're going to Washington, D.C. to shoot a day and then Israel for two days. double it as Baghdad. It really feels terrific.

"We'll be putting it together, and we'll probably get an idea of whether it's going to be on the air on Showtime as early as early March, is my guess, or late February."
Producer Michael Klick has told The Charlotte Observer, if the series is picked up, it would film from June to October and episodes would begin airing on Showtime around the end of August, while the series is still in production.