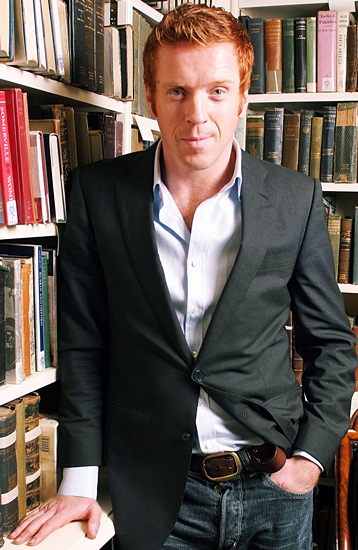 Homeland Producer Howard Gordon had some nice things to say about Damian in an interview with TheFutonCritic.com.

JH: Switching gears to "Homeland," as I read the script it was so easy to see Claire Danes in the lead role of Carrie Anderson.

HG: When we sat down to write it, "Temple Grandin" (the HBO TV-movie that won Danes an Emmy and many other awards) was on that week and we started calling the character Claire when we were breaking the story. We were really picturing her in this part so the fact that we actually got her turned out to be really fantastic and, aside from being a pleasure to work with, she really investigated the role. We're cutting it right now and I think we'll know from Showtime probably in early March at the latest whether we're going forward.


JH: How was it different for you to write a female lead after writing Jack Bauer all those years?

HG: That's a good point and I think it's one of the big distinguishers and it's one of the things that we're sensitive about is not doing "24." "24" is this adrenalized, compressed thing, pedal-to-the-metal suspense thriller and this is a willfully slower story with a very different character at the center of it. Jack had a family and that was something that always pulled at him and this is a woman who is very much alone in the world in the context of being a woman of a certain age who hasn't made those connections. She's a very different character and we approached her differently. She's bi-polar, which presents its own set of problems in terms of her work but it's also this double-edged sword. It's a very different construction. And then, of course, the family drama of Brody's return – and we have Damian Lewis from "Band of Brothers" and "Life" – the guy is unbelievable. He's really, really one of the best actors I've ever worked with.

The Escapist will broadcast on Showtime Extreme in March. Click here at the Showtime site for dates and times. Thanks to Connie.