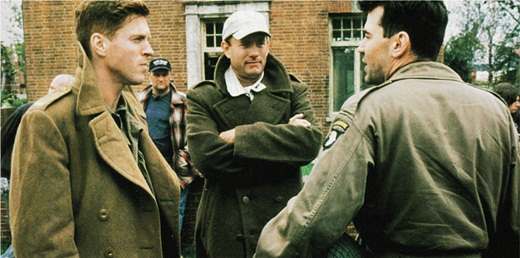 Reminder: Damian Lewis will be live on air on Black Sky Radio on Wednesday, March 2nd as part of the Band Of Brothers Cast Interviews 2010/11!
Time of broadcast:
9:30pm GMT
4:30pm EST
3:30pm CST
2:30pm MT
1:30pm PST
10.30pm CET
4:30am Perth AU (Thursday, Feb 24th)
Listen to the broadcast live online via the Band of Brothers Cast Interviews 2010/11 blog or at the Black Sky Radio website.
You can send in questions you might have for Damian through various methods. Email them to Producer Ross Owen at bobinterviews@gmail.com or post them to Facebook or Twitter. You can also post them in the chat held here during the interview. They'll pick the best ones and put them to Damian live on air.
Limited Edition 'Jumping for Heroes' T-shirts are now available for purchase at the Tim Gray Media website here. Proceeds raised will go towards the Richard Winters Leadership Project. Follow Jumping for Heroes on Twitter for a chance to win one of these t-shirts personally signed by Damian Lewis and Richard Speight Jr. For more on the event, including information on how to donate, visit the Jumping for Heroes blog.