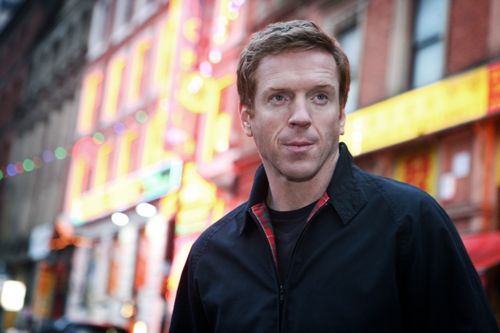 Ian Wylie has posted his BFI report on his Life of Wylie blog. Still no broadcast date but he does say it will be happen in the summer.
A major new drama shot in Manchester reveals the shocking truth about the growing child slavery trade.

Stolen is a hard-hitting 90-minute feature film highlighting the disturbing plight of young children sold to become slaves in Britain.

Due to be screened on BBC1 this summer and given a cinema release, the "heartbreaking" child trafficking story is directed by award-winning Salford-raised Justin Chadwick.

It focuses on Rosemary, a terrorised 11-year-old girl from West Africa who arrives at Manchester Airport with instructions to destroy her passport and identifying papers.

She has orders to contact a city trafficker who sells her on as a house servant and will buy her back when she is older to sell on as a sex worker.

Stolen also tells the stories of a young boy from Ukraine, sold as forced labour to work making sandwiches in the food industry, and a Vietnamese boy imprisoned in a suburban home to look after a cannabis farm.

Band Of Brothers and The Forsyte Saga star Damian Lewis plays Det Insp Anthony Carter, head of a Human Trafficking unit battling the rising tide of child imports.

"It was an extraordinarily strong script and moving story. It's inconceivable that it's happening under our noses. And it is," said Damian, who was shocked by the "overwhelming scale" of the problem.

"The culture of fear is prevalent and that's what prevents any great progress for the police. They do extraordinary work."
Read the rest @ Life of Wylie.