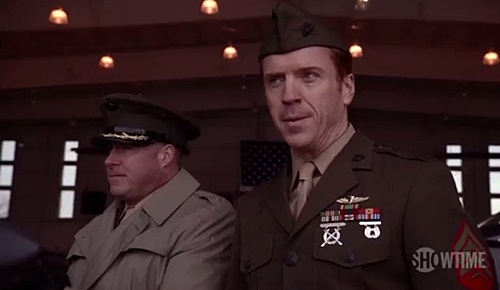 Homeland will be filming a promo this Sunday in Gastonia, NC. No mention in the article whether Damian will be involved.
Gaston County has been no stranger to the big screen in recent years, as local settings have been used in a number of different film productions.

On Sunday morning, downtown Gastonia will get a little time to shine, when a crew from the Showtime television network shoots scenes on Main Avenue for an upcoming psychological thriller.

"From 6 a.m. to 1:30 p.m., they will use Main Avenue for what looks like a small-town, Americana parade," said Gastonia City Manager Jim Palenick. "We will be compensated for it. We'll also get a lot of publicity for it."

Set to air this fall, "Homeland" is a series about Sgt. Scott Brody, a U.S. Marine who was presumed dead as a prisoner of war in Iraq. After eight years in confinement, Brody is rescued and returns home as a hero to his wife and children, his community and his country.

But CIA agent Carrie Anderson becomes convinced that Brody is connected to an al-Qaeda attack on American soil. The suspense builds as she tries to determine whether the venerated POW is hiding sinister intentions.

The series, with multiple one-hour episodes, will have star power. Brody is played by British actor Damian Lewis, known for his role in the HBO series "Band of Brothers," among other things. Anderson is portrayed by Emmy Award-winner Claire Danes, while Tony Award-winner Mandy Patinkin also stars.
Read the rest at the Gaston Gazette.