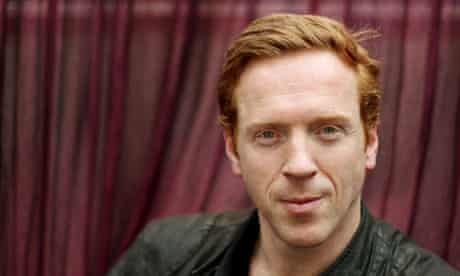 He made his name playing troubled soldiers and driven detectives. Why has success left Damian Lewis so unsatisfied? He talks heroism and home life with Maddy Costa

Subtlety and restraint are Damian Lewis's hallmarks as an actor. His ability to convey a character's innermost thoughts with just a flicker of an eyebrow is even more impressive when you discover how animated he is in real life. When we meet, in a chi-chi members' club in west London, he has a pint of coffee working through his system, and that natural energy is comically amplified. His accent careens from Prince Charles to Jamie Oliver, as he talks about his guilt at not doing more theatre, the appeal of playing policemen and soldiers, and the satisfactions of domesticity; he alternates between supreme self-confidence and genuine horror at what he thinks is coming across as his own solipsism.

Some of this internal tussling stems from his turning 40 this year. This has, he says, encouraged in him "a new-found seriousness about what I do", as well as a desire to "explore more than just the showing-off element of acting". His latest film, Stolen, which screens on BBC1 on Sunday, is visibly the work of a man muzzling his ego. Stolen revolves around three children who have been trafficked to the UK; Lewis plays Anthony Carter, the detective inspector attempting to trace their whereabouts. Though Carter is central to the narrative, the character's range is limited. "He needs to be undemonstrative and unshowy," explains Lewis. "The focus needs to be on the children."

What grabbed him about this part was the story's political dimension and the promise of the director, Justin Chadwick (who made The Other Boleyn Girl), that the finished film would be visually arresting. Usually, Lewis says, he likes working in TV, despite the lower wages, because "narrative is everything. I like the precision of the storytelling, and that it's done through characters." Stolen was an opposite experience: he is proud of the film because of the way it looks – there is a poetic quality to the camerawork that raises it above a bog-standard issues drama.
Read the rest at The Guardian.