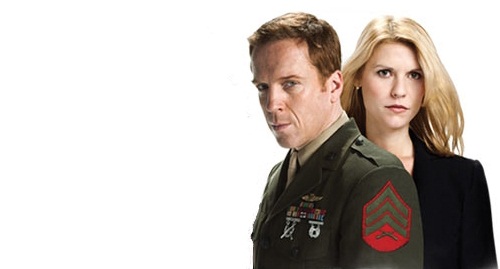 Channel 4 has acquired the UK premiere broadcast rights to five brand new Twentieth Century Fox series.

They are the hotly anticipated political thriller Homeland, starring Emmy® Award winner Claire Danes (Temple Grandin), Damien Lewis (Stolen, Life) Emmy Award® winner Mandy Patinkin (Criminal Minds), and David Harewood (Blood Diamond) and the single camera comedies New Girl starring Zooey Deschanel (500 Days of Summer), and Apartment 23 starring Dreama Walker (The Good Wife).

Channel 4′s Chief Creative Officer Jay Hunt offered, "We're delighted to continue our strong relationship with Fox. Homeland is a compelling contemporary thriller which will compliment The Killing and both New Girl and Apartment 23 will add to E4′s reputation as the home of the best of US comedy"

Completing the deal are two new original animated series, Allen Gregory and Napoleon Dynamite, the latter based on the feature film of the same name, and the former voiced, written and Executive Produced by Superbad star Jonah Hill.

The deal, brokered by Gill Hay, Channel 4′s Head of Acquisitions, and Steve Cornish, SVP and Managing Director, 20th Century Fox Television Distribution, was announced by Channel 4′s Chief Creative Officer Jay Hunt.

Homeland starring Claire Danes, Damian Lewis, Mandy Patinkin, and David Harewood will screen on Showtime in the US. The series is loosely based on Gideon Raff's Israeli television series 'Prisoners of War', and centres on an American soldier taken prisoner during the invasion of Iraq in 2003.

Left for dead, the soldier (Damian Lewis) miraculously returns to the U.S. after years in captivity. Danes, in her return to series television, plays Carrie Anderson, a driven CIA officer battling her own psychological demons who becomes convinced that the intelligence that led to his rescue was a setup, and that this national hero may be connected to an Al-Qaeda plot to be carried out on American soil.
Read the full article @ Unreality TV