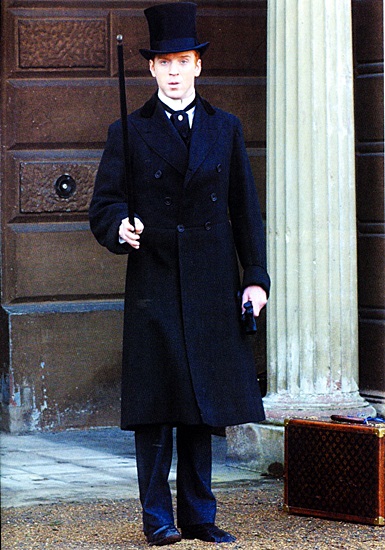 You'll need to sign up for a free trial access (ends August 31) at Acorn TV to watch all 6 episodes.
Acorn Media, which releases DVDs of many British mysteries and miniseries, has just launched the streaming site Acorn TV, and because it's so new you can watch some of the best of its classic series for free. There's Michael Kitchen (photo above) as the World War II era detective in the addictive Foyle's War, Damian Lewis embroiled in Edwardian family turmoil in The Forsyte Saga, and best of all the original Brideshead Revisited, the series that made Jeremy Irons a star and that I still consider the best miniseries ever made. (The recent film version was a laughable distant echo.)

You can watch several episodes for free now at the Acorn TV site, and my first glance shows that the quality is good. And you can watch even more episodes with a free premium trial, which lasts until the end of August. It is a most genteel trial; they don't take credit card info, so there's no chance you'll be charged later (although they're obviously in business to sell memberships and DVDs.) Catch it while it's free.
Source: indieWIRE