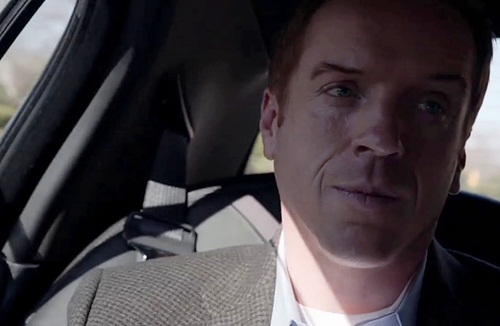 Sun-Sentinel.com: Damian Lewis is

the early Emmy leader for his mesmerizing portrayal of Nick Brody, an

American soldier held in sadistic captivitiy by Al Qaeda for eight

years. He is presumed dead until a raid on his prison liberates him.

also observe chilling signs that Brody is hiding secrets of his own, and

it's a tribute to Lewis' nuanced performance that we deeply care about

this character even as we may fear him.

Herald.com: Lewis is superb as a wounded soldier fighting to keep the past at bay.

Expect him at next year's Emmy Awards.

Amarillo Globe-News: What's

immediately apparent is that Danes ("My So-Called Life") and Lewis

("Band of Brothers") have never been better. Danes is skitterish and

unsympathetic, yet gripping nonetheless. Lewis is hard to read but

fascinating.

Zap2it: British Transplant Damian Lewis

("Dreamcatcher") plays Nicholas Brody, who may be positioning himself as

one of the most chilling characters to appear on TV since "Lost's"

Benjamin Linus. He's a Marine sergeant who, after almost a decade in

captivity, is freed from al Qaeda's clutches.

HirFix.com: Lewis is, unsurprisingly, terrific,

conveying so much through stillness and silence (and, as always,

disappearing seamlessly into the American accent) and letting so many

moments seem ambiguous but not annoyingly so.

Time.com: I can't recommend

the series highly enough, particularly for the phenomenal performances

by Lewis and Danes. Maybe the most distinctive thing about the show is

that the pair of them, by the nature of the plot—Danes' characters is

secretly having Lewis' surveilled—hardly meet in the course of the show,

yet they develop a strangely intimate connection.