From Camden Town and Manchester to Manhattan and Canada 
by Caroline Rees | Sunday Times | October 30, 2011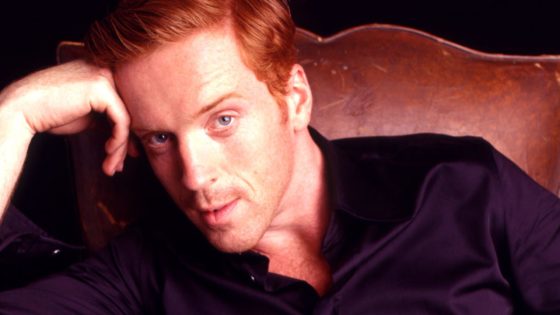 Camden was happening – and soon my career was, too. I never anticipated living in Camden Town. As an 18-year-old, I'd gone to the Crush nights at the Electric Ballroom, so I thought this part of north London was a place for students and people wearing tie-dye T-shirts. But I found a fantastic little house with a roof terrace in a gorgeous, very urban row of workmen's cottages on Prowse Place, a cobbled mews tucked away between Camden and Kentish Town. I bought No 7 in 2001 and lived there for five years. I had Baz Bamigboye on one corner and Amy Winehouse on another.
The house was suffused with glorious morning light on one side and evening sun on the other. It was close to the railway line; the arches were just down the street. It felt quite Dickensian, and I loved it.
Someone before me had cleverly inverted the house – you walked upstairs to the kitchen and the sitting room, which was open-plan, so it had a Manhattan-loft feel. It had a warm reddish wooden finish, with a fixed ladder through a hole in the roof to the terrace. I used to have friends round for barbecues and parties up there.
The kitchen felt a bit like a ship's galley, with exposed beams and a burnished orange colour. Downstairs, it had one bedroom and a bathroom. I gave the place a lick of paint, but left it pretty untouched. My biggest purchase was a sofa from Heal's, but my best was a darkwood table and chairs for £60 from a local junk shop. I still have them.
I was away filming a lot. I was up in Manchester making The Forsyte Saga, which was great, as I was able to get across to watch Liverpool play at weekends. I grew up in north London, so I should really be a Gooner [Arsenal fan], but my dad was more of a rugby man, so I was left to my own devices. I started supporting Liverpool because, in the late 1970s, they were the kings of Europe and had all the glam players.
Filming Dreamcatcher in 2002 was a slightly lonely experience. It took four months to make in Canada, and tanked terribly, so I didn't get much joy out of that. Then I lived in New York for six months in 2004 when I was making Keane, a film I'm proud of.
I stayed on Christopher Street, in the West Village, in a classic old New York building with an iron fire escape, and lived the life of a single man in a bedsit, which was a lot of fun. Manhattan has an intensity because of its density – it never really closes down, and you can walk everywhere.
Camden, too, has its own particular bustle. Sometimes I would walk home and find litter all over the street where someone had been through the rubbish, and at other times I'd be popping round the corner to Whole Foods. There was also a little club at the beginning of my time there, which Coldplay used to go to.
I was having a sports-car moment when I lived there. I had a racing-green TVR, which I loved, even though it never started when I wanted it to.
And I rode my bicycle a lot. It was fun to bomb along the Regent's Canal to see friends in Hackney. I love the canal as a feature of the London landscape. People don't realise how far you can travel along it.
I had a fabulous time living there. I'd made Band of Brothers and had a career in America, so I was enjoying the fruits of that. And I met my wife, Helen [McCrory], towards the end of my time there, which is why I moved out. The house was just too small.
Read the rest of the original article at the Sunday Times