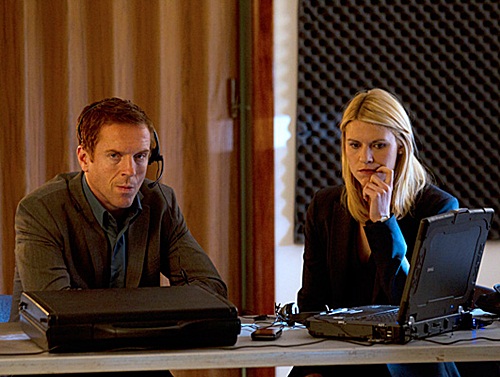 In Homeland, Showtime's riveting new thriller, CIA agent Carrie

Mathison (Claire Danes) makes it her mission to unmask returned

POW Sgt. Nicholas Brody (Damian Lewis) as an Al Qaeda sleeper

agent. It's the best cat-and-mouse game since The Fugitive's

Lieutenant Gerard chased after Richard Kimble. "There is

something steeley and tough about Claire that really lends

itself to playing this role of a woman who flies too close to

the sun, " says executive producer Alex Gansa. As for her prey, Lewis

is chillingly pitch-perfect as the enigmatic Marine, hiding

anger and alienation behind wary eyes and leading viewers to

scan every word and gesture for signs of incipient violence.

"People have to be able to project their own feelings on to

him, " says Gansa. "We had to find an actor who you believe is

a soldier, and yet has something complex and interesting going

on. Damian is that guy. We could not be more thrilled with

Claire's and Damian's performances."
Gallery Link:
NewsStand > TV Guide (14-20 November 2011)
Thanks to Daniel Gillies Online for the scan!