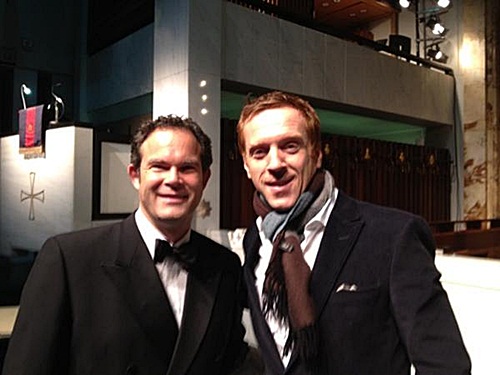 Damian Lewis attended the Guards Chapel Carol Concert on Tuesday, an event in benefit of Macmillan Cancer Support. (Source: @GF__website) He's also scheduled to attend the Macmillan Celebrity Christmas Stocking Auction on December 7th.
Also scheduled for December 7th: The Band Of Brothers Cast 'Round Table' Reunion Show starting at 3:30pm EST on Black Sky Radio. Damian is scheduled for the first hour, although according to the site "may be on at a later time". Click here at Ros Owen's Band of Brothers Cast Interviews for more details.
And scheduled for December 14th: A reading for "Carols in the City" at Southwark Cathedral in benefit of Marie Curie Cancer Care. Tickets only £35.
All this, of course, if commitments allow!