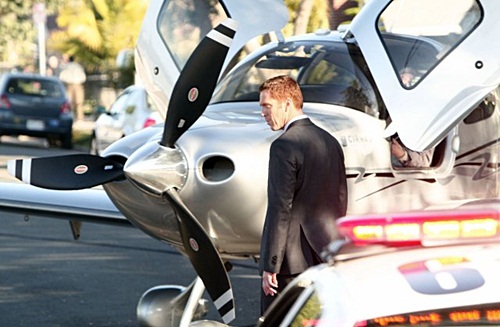 Looks like the event sold out already and the only way to possibly get hold of tickets is through a waiting list.
Monday 30 January

TV Preview: Homeland + Q+A 18:45

Bookings for this event will open at 9:30am on 18 Jan

Screening followed by Q&A with actors Damian Lewis and David Harewood, chaired by journalist and author Grace Dent

From the Emmy Award winning executive producers of 24 comes Homeland; a compelling contemporary thriller starring Claire Danes, Damian Lewis, Mandy Patinkin, and David Harewood.

Loosely based on Gideon Raff's Israeli television series Prisoners of War, it centres on an American soldier taken prisoner during the invasion of Iraq in 2003.

Left for dead, a soldier Sgt Nicholas Brody (Damian Lewis) returns to the U.S. after years in captivity. Danes plays Carrie Mathison, a driven CIA officer battling her own demons, becomes convinced that the intelligence that led to Brody's rescue was a setup, and that this national hero may be connected to an Al-Qaeda plot to be carried out on American soil.

With thanks to Channel 4 and Twentieth Century Fox Television Distribution.

HOMELAND © 2011 Twentieth Century Fox Film Corporation. All rights reserved. (second line) Artwork: ©2011 Showtime Networks Inc. All rights reserved.

BAFTA has a limited number of tickets for this exclusive preview, to give away free to BAFTA members and the general public.

Location: London

Venue: Princess Anne Theatre
For more info, visit the BAFTA website.