The Holdovers
by Gingersnap | damian-lewis.com | December 2, 2023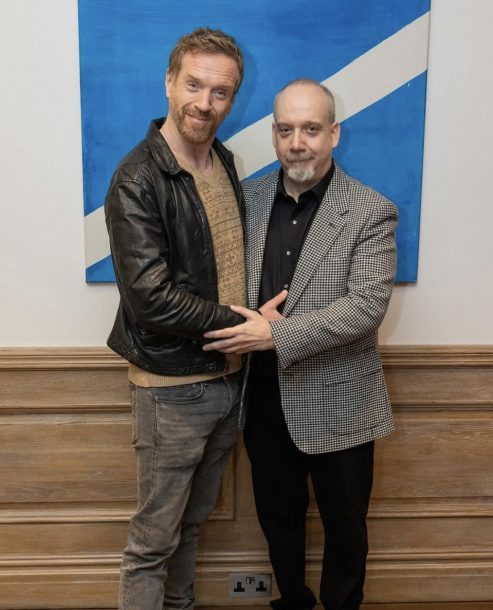 Damian hosted former Billions co-star, Paul Giamatti's, special screening of his latest film The Holdovers on Saturday, December 2, 2023 at the Soho Hotel in London, England.
Damian took to the stage to share a few words in support of Paul and introduced him, as well as Holdovers co-star DaVine Joy Randolph to the audience at the UK event.
Hugh Bonneville was also spotted at the event, but the only person missing was fellow Billions co-star Kelly AuCoin (Dollar Bill Stern), who also had a small part in the film. Kelly recently took to Instagram to share of photo and him and Paul on the set of the film, telling his followers how much fun he had filming the movie.
View more photos from the special screening event in our Gallery here.
The movie was released in the US on November 10, 2023 and is scheduled for UK release by Universal Pictures UK on January 19, 2024.
The film is about a curmudgeonly history instructor at a remote New England prep school who is forced to remain on campus over the holidays and babysit a handful of students, particularly a troublemaker, who has no place to go.
Continue reading Damian Lewis Hosts Special Screening of the Film 'The Holdovers'