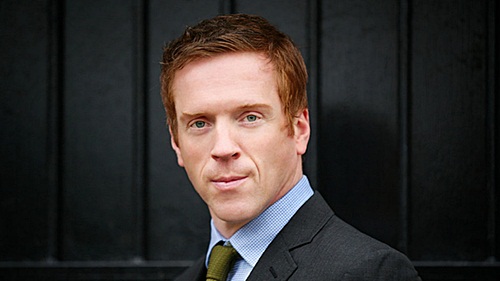 A new series of the BBC radio drama Number 10 will broadcast Monday-Thursday, February 20-23 from 2.15-3.00pm on BBC Radio 4. Damian Lewis will reprise his role as Prime Minister Simon Laity. For downloads of the two previous series, visit our Media archive here.
Jonathan Myerson's Number 10 returns for a new series, with more drama depicting life inside Downing Street. Starring Damian Lewis as the Prime Minister, Simon Laity.

The first episode sees Scotland legalising assisted dying and a couple arrested in Northumberland on their way to the new Dignitas Clinic in Glasgow.

The politicians know this is potentially a way to promote Scottish independence but it still leaves Simon Laity, PM, with the bad press from a terminally-ill man in custody.The team want him to consider assisted dying legislation in England, but he flatly refuses – for him it is a moral issue and an uncrossable line.

The Crown Prince of West Tuvalonga, in the UK to sign a massive oil exploration deal, is angry as well – apparently snubbed the night before by Simon's partner Alan, who seemed worse for wear at the state dinner.

Meanwhile, to win wavering votes, the PM's strategist is promoting a reform to the international calendar – he wants a six-day week, abolishing Tuesdays. Simon is unwilling to confront Alan about his drinking, but when he finally doeshe gets a horrible surprise – Alan has been diagnosed with Motor Neurone Disease. But he insists it remain their secret for as long as possible.

The second play sees a routine eviction blowing up into a full scale riot, playing into the hands of an e-petition in favour of capital punishment. But when the opposition promote it for a debate in the House, Simon feels he has to come down hard on police violence.

The third play finds the PM preparing to deliver his speech to the Party Conference in Brighton. But with just 11 hours to go, the speech isn't even written yet.

In the final play in the series, Alan's health is rapidly deteriorating and Simon is still struggling to find time to spend with him. Now wheelchair-bound, Alan starts talking about the Dignitas clinic in Glasgow – and when he disappears Simon assumes the worst and makes a decision that shocks the cabinet.

The series cast stars Mike Sengelow as Nathan, Gina McKee as Georgie, Julian Glover as Sir Hugo and features Stella Gonet, Steven Spiers and Jasper Britton.