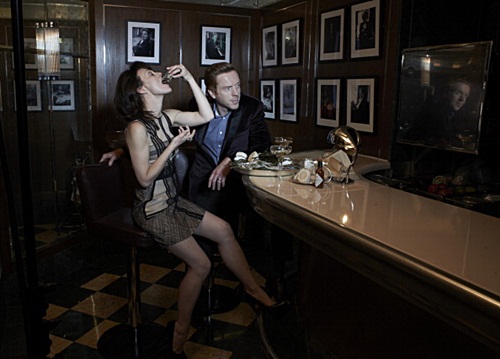 Damian lives in London with his wife, actress Helen McCrory, and their two children.

What's your ideal weekend? I'll get up and read stories to the children before making pancakes – and we all like lots of maple syrup. Then we'll go for a walk on Hampstead Heath or go into London – the children love running across the wobbly bridge to St Paul's. We'll have lunch in Carluccio's because the clams are a big hit with the children. Then, in the evening we'll get a babysitter and Helen and I will go out for dinner. On Sundays we have friends round for a big lunch.

My loves
Treacle tart. Preferably with clotted cream and vanilla ice cream.

Mad Men. I watch endless episodes when I should be working.

Liverpool football club. I've supported them since I was seven. I was so excited when I struck up an email correspondence with Kenny Dalglish through my work with the charity Soccer Aid.

My hates
Puffball dresses. I never liked them or understood why they were fashionable in the '80s. Leg warmers though, are strangely sexy.

Computer games. It's sad that children don't spend enough time looking around and being amazed by what's in the real world.

Traffic rage. Helen and I were cycling in London recently when a van almost knocked us off our bikes and, when I shouted at him to be careful, he got out of his van brandishing a crow bar.
Source: Woman & Home