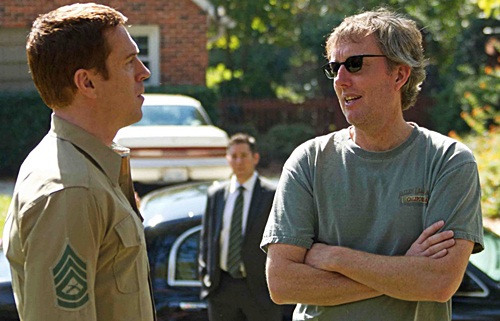 If critical acclaim carries weight at Emmy time, then Showtime's Homeland, developed by Howard Gordon and Alex Gansa — also producers of Fox's Emmy-winning drama 24 — is sure to make a showing when the 2012 Emmy nominations are announced on July 19th. The conspiracy thriller stars Claire Danes as Carrie Mathison, a bipolar CIA agent with suspicions bordering on paranoia about the loyalties of a Marine returning home from eight years as an Iraq POW (Damian Lewis as Sgt. Nicholas Brody). Among the reviews that earned it a sterling 91 score (out of 100) on metacritic.com was this New York Times review: "Carrie is hard to like, but Homeland is almost impossible to resist."

And if the show were to win the Emmy for best dramatic series, it would be the first ever drama or comedy series win for Showtime, confirms David Nevins, entertainment president for the pay cable channel. "We've had nominations, but we haven't had a win," Nevins says, referring to such series nominees as the multi-year drama nominee Dexter and the comedies Nurse Jackie and Weeds. "It would be a breakthrough for the network. It's nice to be nominated, but a win marks a new threshold."

That being said, Nevins insists that he didn't have Emmy® in mind when Gordon and Gansa – who based the series on Gideon Raff's Israeli series Hatufim (Prisoner of War) and remain part of the series' team of executive producers – brought the project to him.
Read the full article at Deadline.com