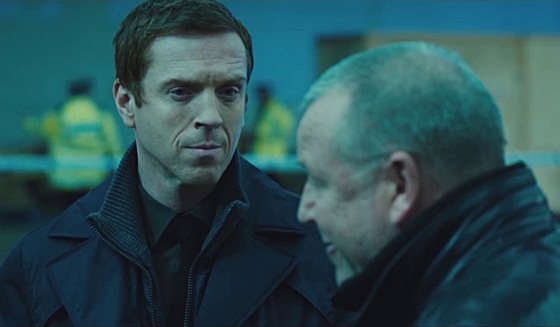 Damian Lewis is in the thick of the action on Homeland, starring as the Marine Sergeant rescued after years in an Iraqi prison who is revealed to have been turned by the enemy.

But playing DCI Haskins in The Sweeney, who has the thankless task of trying to keep in Ray Winstone's Jack Regan in check, he was strictly office bound while the rest of the cast were out playing cops and robbers.

"I wasn't allowed out. I think Haskins was learning some Samba moves somewhere on his own," he laughs. "Passing the time of day with a banana daiquiri on the corner."

Despite his disappointment at missing out on the gunfights, he says the experience of being in the film was worth it.

"I just wanted to be in The Sweeney. I just thought it sounded like a right laugh – and it turned out to be! It was a treat. I got to spend a couple of weeks hanging out, working with Ray who I hadn't worked with before."

Instead of meeting in rehearsals, the two actors bonded with a day out at the races.

"We got off our t**s," he says. "We were chucking money away. It was a very expensive day!"

At 41, Damian is a little too young to have watched the original series – where Haskins was played by Garfield Morgan – but was persuaded to take the role by director Nick Love.

"He sat me down and said 'this is my vision for it' and I said 'that sounds fantastic'. It all happened so quickly."

It also gave Damian, who is married to actress Helen McCory, a chance to return to his "homeland" to work, following his success in the States – and to compare working practices.

"The process of filming is pretty much the same.

"Catering is a bit better over there but only marginally. We did have quite a lot of sushi in on this. It wasn't pie, mash and beer on The Sweeney, it was sushi and saki, which was very in keeping with the modern Sweeney.
Read the full article at Coventry Telegraph.