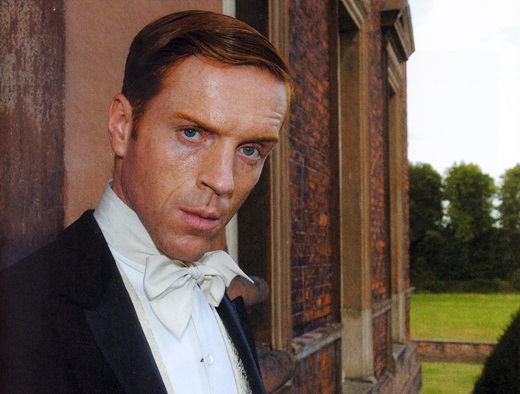 AMONG the best drama nominees at the Emmy Awards ceremony on Sunday night, "Homeland," an of-the-moment political thriller, and "Downton Abbey," a soapy period drama, could hardly be more different.

But a decade ago the dynamics that animate both shows churned within a single mini-series: "The Forsyte Saga."

Based on the John Galsworthy novels, the series spanned the decades from the 1870s to the 1920s and starred Damian Lewis of "Homeland" as another repressed villain demented by love and loss.

His Soames Forsyte — like Brody, his character on "Homeland" — is driven by a cause he believes is just and evokes sympathy for his torment if not his misguided actions. An uptight man of property, Soames grimaces his way through an evolving London as if enduring a nasty toothache. Gina McKee was Irene (pronounced eye-REE-nee), a chilly swan-necked beauty who marries Soames for his money but openly despises him, driving him to despicable behavior.

Meanwhile the rest of the sprawling Forsyte clan — like the one on "Downton Abbey" — wallows in rivalries, resentments and opulent houses, struggling to adapt as the sun sets on the British Empire.

The 10-part series, produced by Granada Television and WGBH in Boston and spread over two seasons, had its premiere in 2002 in England and on "Masterpiece Theater" on PBS. It remains among the most beloved installments, said Rebecca Eaton, the executive producer for "Masterpiece," ranking behind the landmark "Upstairs, Downstairs" in a 2007 fan poll.

The complete "Forsyte Saga" recently became available for the first time in America in a new DVD set by Acorn Media, which explicitly seeks to capitalize on Mr. Lewis's newfound popularity after "Homeland."
Read the full article at the NYTimes.com site.