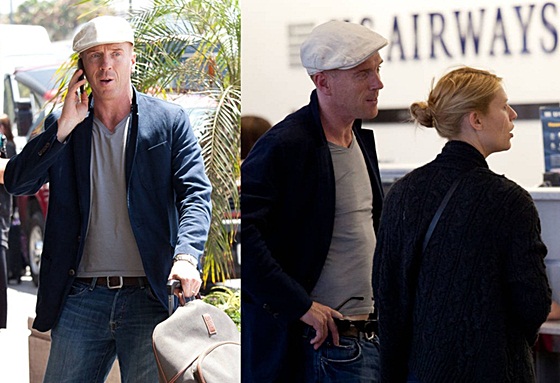 Gallery Link:
They've been promoting the upcoming third season of their hit show Homeland.

And it seems that even when Damian Lewis and Claire Danes aren't working together, they just can't get away from each other.

After two days of promoting the season premiere at the Television Critics' Association press tour, the pair bumped into each other as they caught their respective flights out of Los Angeles' LAX airport.
Read more at the Daily Mail