Damian Lewis is the Voice of Paul Bunyan in English Touring Opera's New Production
by ETO.org | December 11, 2013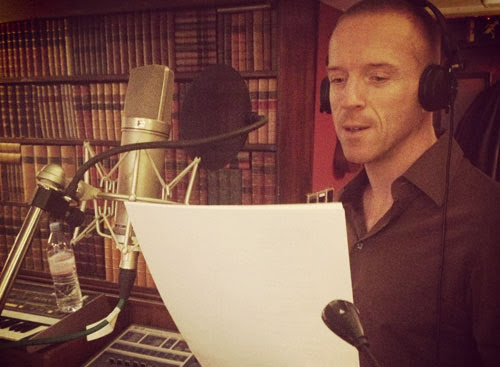 Emmy and Golden Globe Award-winning actor Damian Lewis has given his voice to the title character in English Touring Opera's new production of Benjamin Britten's Paul Bunyan, which tours England from February to May 2014.
The production, set in a lumber camp, brings to life the mythical lumberjack who is one of the most famous figures in North American folklore.
Paul Bunyan is a spoken role, and only ever portrayed off stage. Lewis, famous for his roles in Homeland and Band of Brothers, has pre-recorded the voiceover of his part, which will be played during performances.
Directed by Liam Steel and conducted by Philip Sunderland, ETO's Paul Bunyan forms part of the Britten 100 centenary celebrations. Written when the composer was resident in the USA in WWII, it features a libretto by the great English poet W. H. Auden. The music incorporates a wide variety of styles, including folk songs, blues and hymns, to make a witty and irreverent response to the American Dream.
The production opens at the Royal Opera House's Linbury Studio Theatre on Monday 17 February, before touring with a full orchestra to 13 theatres across the country. This is the first time Britten's opera has toured England, giving audiences a rare chance to see it live.
Damian Lewis, who recently showed his support for UK theatre by hosting the London Evening Standard Theatre Awards 2013, is happy to be helping ETO's mission to take high-quality live opera to audiences in towns and cities that wouldn't otherwise get a chance to enjoy it.
Paul Bunyan is performed as part of ETO's spring 2014 season. For more information and to find a performance near you, please click here.
To hear Damian voice Bunyan's greeting from scene 3 of act 1, visit English Touring Opera and click on the SoundCloud audio player.