Damian Lewis meets veteran at D-Day landing site in Normandy
He's best known for portraying Marine Sergeant Nicholas Brody in hit TV series Homeland, and it would seem his interest in the military and history extends much further than a Hollywood TV show.
The 43-year-old former Eton student was spotted in Normandy talking to D-Day veterans earlier today.
World War II veteran James H. Martin, 93, who landed with the 101st Airborne, on Utah Beach, chatted away to actor Damian as they took in the sight.
The pair stood tall during a wreath laying ceremony at the Richard Winters monument, in Sainte-Marie du Mont, France.
The ceremony was part of the D-Day commemorations that took place around Europe, marking 70 years since the fateful moment Allied forces landed on the beaches of Normandy.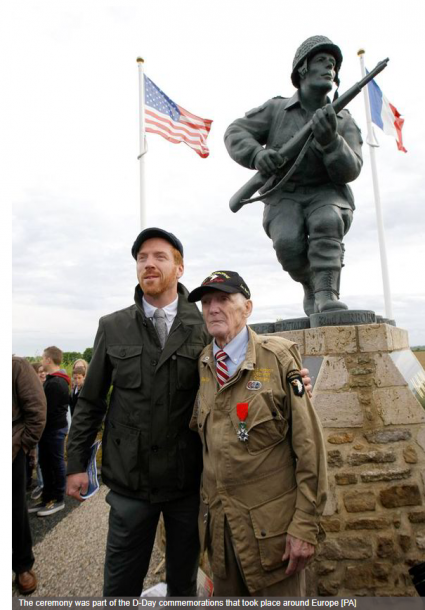 Read the rest of the original article at The Express