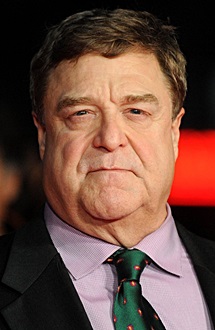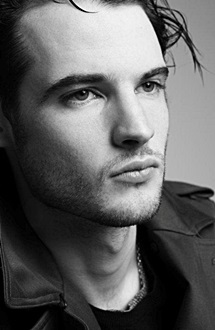 Hollywood star John Goodman and fast-rising young British actor Tom Sturridge will be joining Damian Lewis in the West End-bound American Buffalo.

Goodman, a staple of some of Joel and Ethan Coen's best movies, said playing the London stage 'is definitely on my bucket list. I was too frightened to say "No". I said "Yes" before I could scare myself,' he joked.

Goodman told me that he wanted his knees to be in order before taking any role on stage.

'I had a second knee replacement last March, so they're good to go. I can tread as many boards as I want, as long as they'll have me.'

He will play Don, a junk shop owner who fancies himself as an expert on rare coins. He's in league with Teach (Lewis) and dim-witted but loyal Bobby (Sturridge) in a caper that, very clearly, is doomed.

'Donny's the wisest of the three stooges. He tries to be the most noble, in a rotten business enterprise,' says Goodman.

The actor said he has worked on movies and TV dramas in Britain, but was thrilled to be making his theatre debut in a play written by David Mamet — a playwright he's always admired. Goodman said Mamet's play was intentionally full of profanities.

'It's almost its punctuation,' he said, of the blue-tinged language.

He said he was fine with the four-letter words, because there's a point to them, but said he has become 'an old crab' about excessive bad language on TV. 'They rarely make a point. They've just gotten gratuitous and it's kind of boring,' he said. It's the first time Sturridge has been in the West End, too. He has performed at the Royal Court and was excellent in the recent Broadway production of Orphans, in a part that won him a Best Actor Tony nomination.

He has a fresh and dangerous style of acting that's great to watch.

He said the most exciting thing about the project was the involvement of his fellow actors — Lewis and Goodman — as well as director Daniel Evans and producer Matthew Byam Shaw.

Sturridge recalled watching Lewis appear at the National Theatre in Pillars Of The Community and on screen in Keane, in the span of about a week.

'I remember thinking: "Who the f*** is this guy?!" They were electrifying performances.'

Of Goodman, he said: 'Legend is an appropriate word.'

Sturridge will be seen on screen this year opposite Carey Mulligan in Far From The Madding Crowd, and he has just spent six months as Henry VI in the second series of The Hollow Crown.

American Buffalo runs at Wyndham's Theatre from April 16 for a limited season.
Source: Daily Mail
Tickets for American Buffalo are available now at the Delfont Mackintosh Theatres website.